---
Boadicea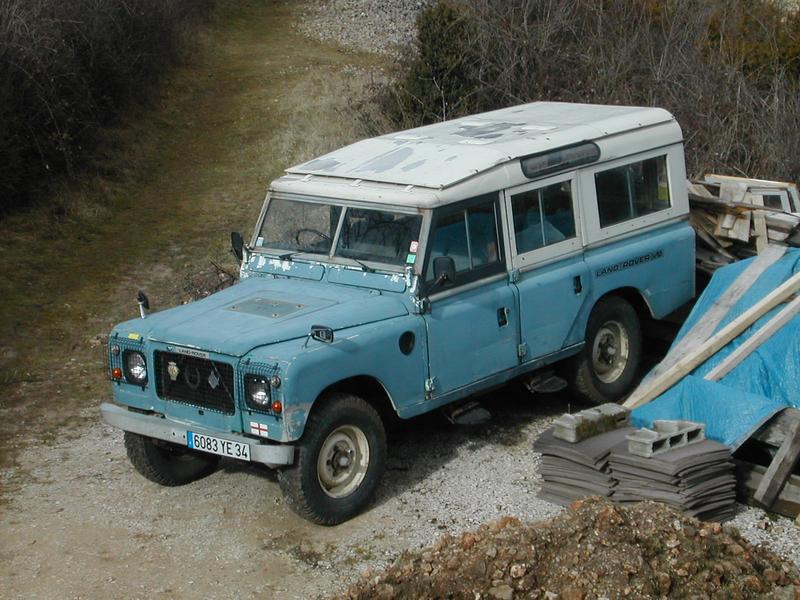 Martin Balls

Martin writes: "I've owned this 109V8 since 1994, reg originally SAC 594W; my family, including dog, moved to France in it in 1997, when it was re registered 6083 YE 34 for Herault. When we changed department, it was re registered 1250 NY 12, for Aveyron. Re registering was difficult - as originally a 1980 export model for the Shah of Iran it had no chassis number, and had to be recertified from LR records. It never got to Iran, but was resprayed in the factory from the original Jade green.
In 2004 I replaced the engine with one to same original spec from a Forward Control - it had just 400 miles on it. It was fitted with Fairey overdrive from a V8 Rangerover in 1997, and now still does 75mph fully loaded. She works hard too, but being unlockable rarely goes to town.
Now christened Boadicea, she is still the only Stage 1 V8 I've ever seen in France in 10 years!"
---
Powered by photo album generator from David Ljung's MarginalHacks on Sun Apr 16 12:16:31 2017