Just got a stage 1 project, currently have a 1960 S2 as main car, and a 68 S2 as a longer term project (needs a chassis).
as bought
http://cgi.ebay.co.uk/1981-LAND-ROVER-1 ... 240%3A1318
got it home last weekend and reomved some bits, now got some more parts off- engine, gearbox,wings,doors,seabox,sills,floors have been removed so far.
chassis is in a reasonable condition, only needing bulkhead out riggers, but the others have so many patches they are getting replaced. the chassis rails have patches which may get done a bit better when i get there.
axles,steering,suspension seem ok but will get taken apart and checked.
its missing quite a few parts
Exhaust down pipes,manifolds,Radiator,Front and Rear props and maybe a few other bits i dont know its missing yet
some pics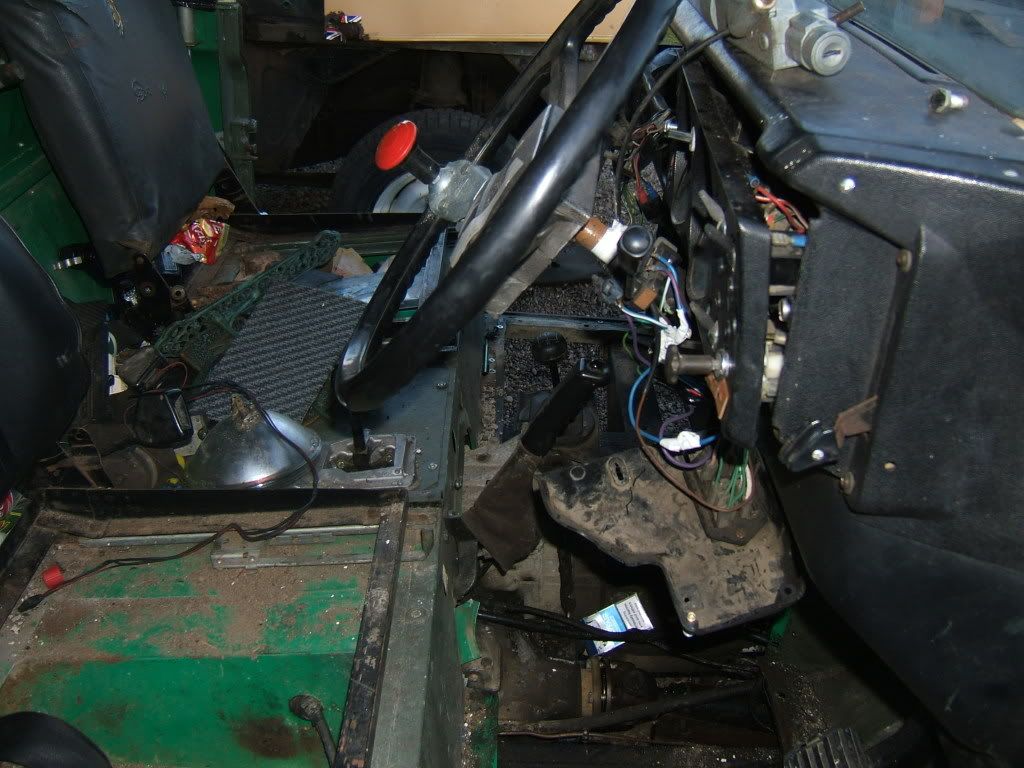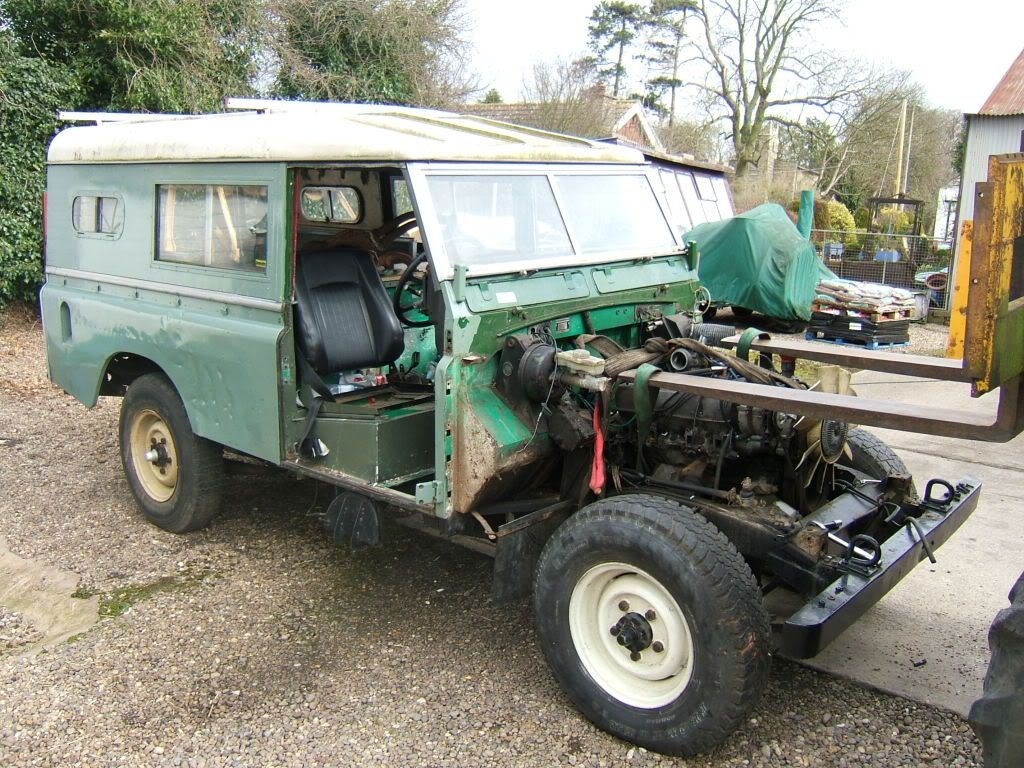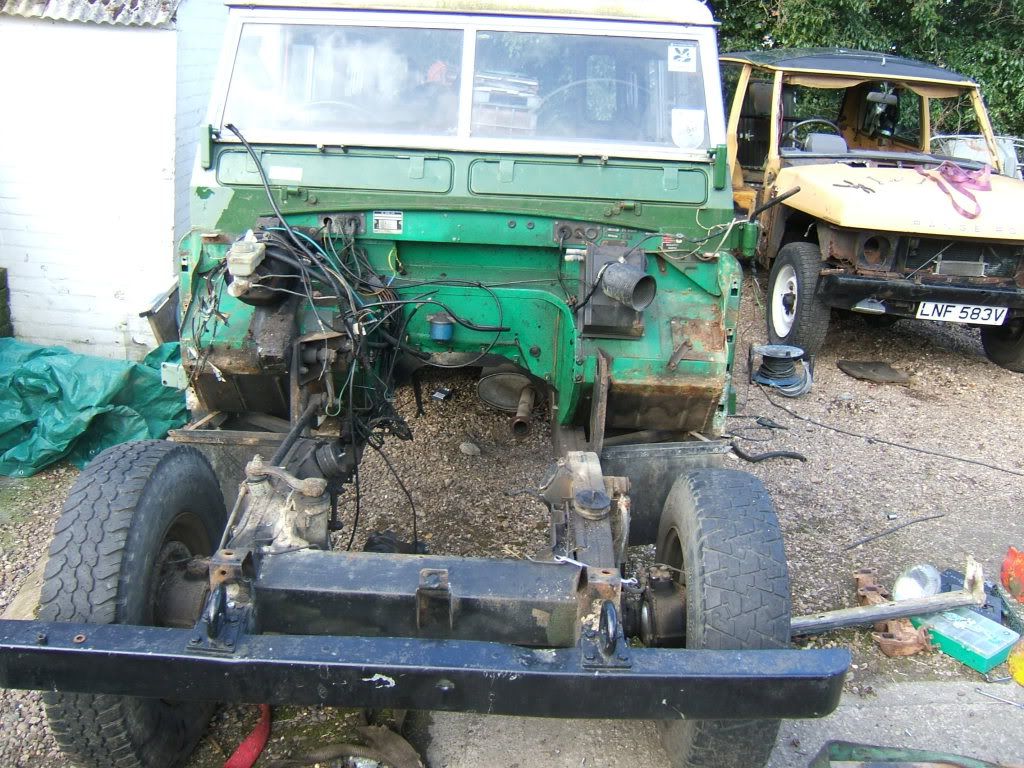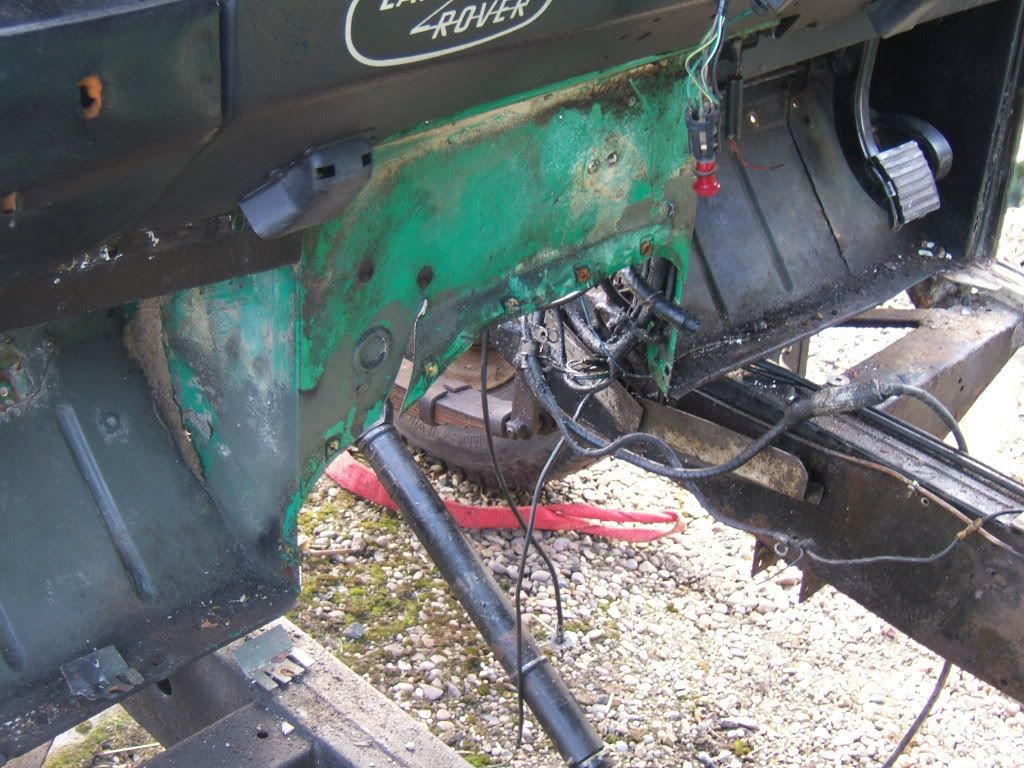 The cut in the bulkhead is where the previous owner had made space to get the auto box in, theres also a similar one in the seat box to be repaired