ra
ta
ta
ta

A Salisbury with Diff left!
Thanks to a lot of support from Australia, I got the cream.

... and in with it!
so I only need the right cardan shafts.
... further work on the rear tub can only continue when the parts are back from the galvanizer.
Until then, I'll turn to the topic of exhausts.
Originally the tailpipe runs to the right. This is only allowed in Germany with a special permit that is difficult to obtain.
Since the entire system is no longer the best anyway, I'll do it new and something different.
It won't be the first exhaust system I build. Usually this is a very thankless task, where you spend hours under the car until the thing fits.
I still have an old V8 and another LT95 in my stock. With this I create a comfortable upside down solution. The gearbox is mounted on the V8 and turned around, at the perfect working height, in the workshop. So you can adapt the pipes perfectly. The car is right next to it so that the accuracy of fit can also be tested there.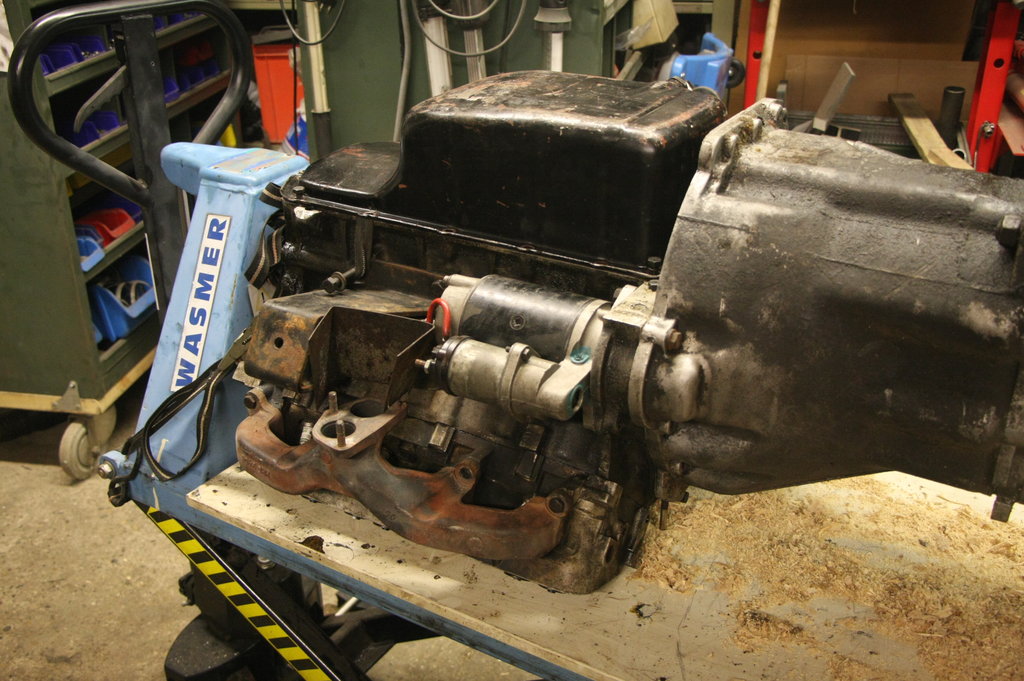 Craft supplies
...and let's go...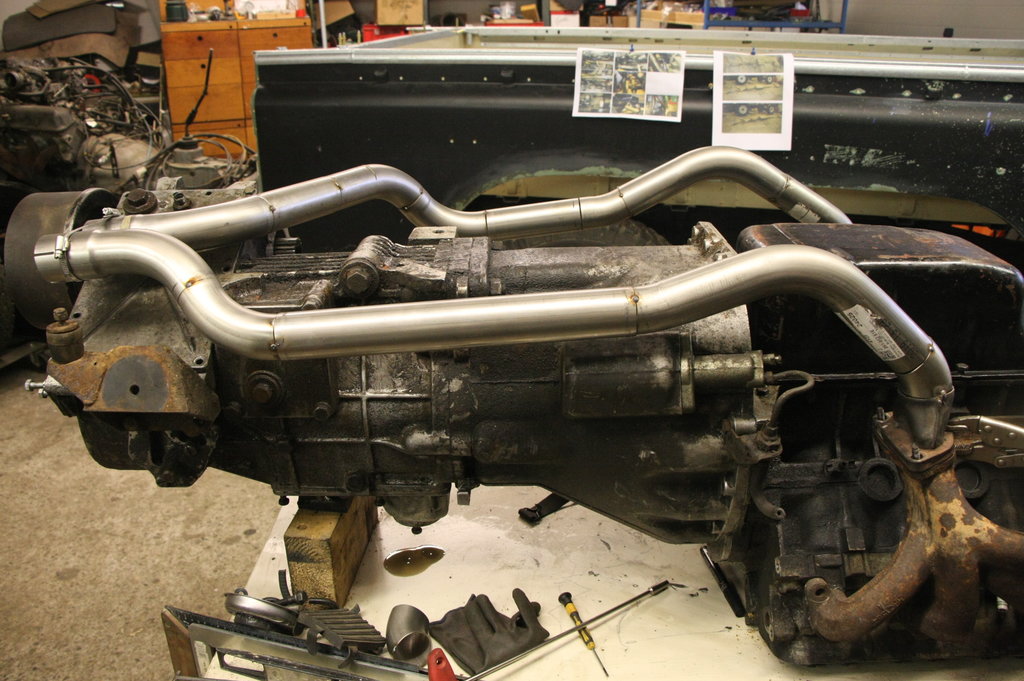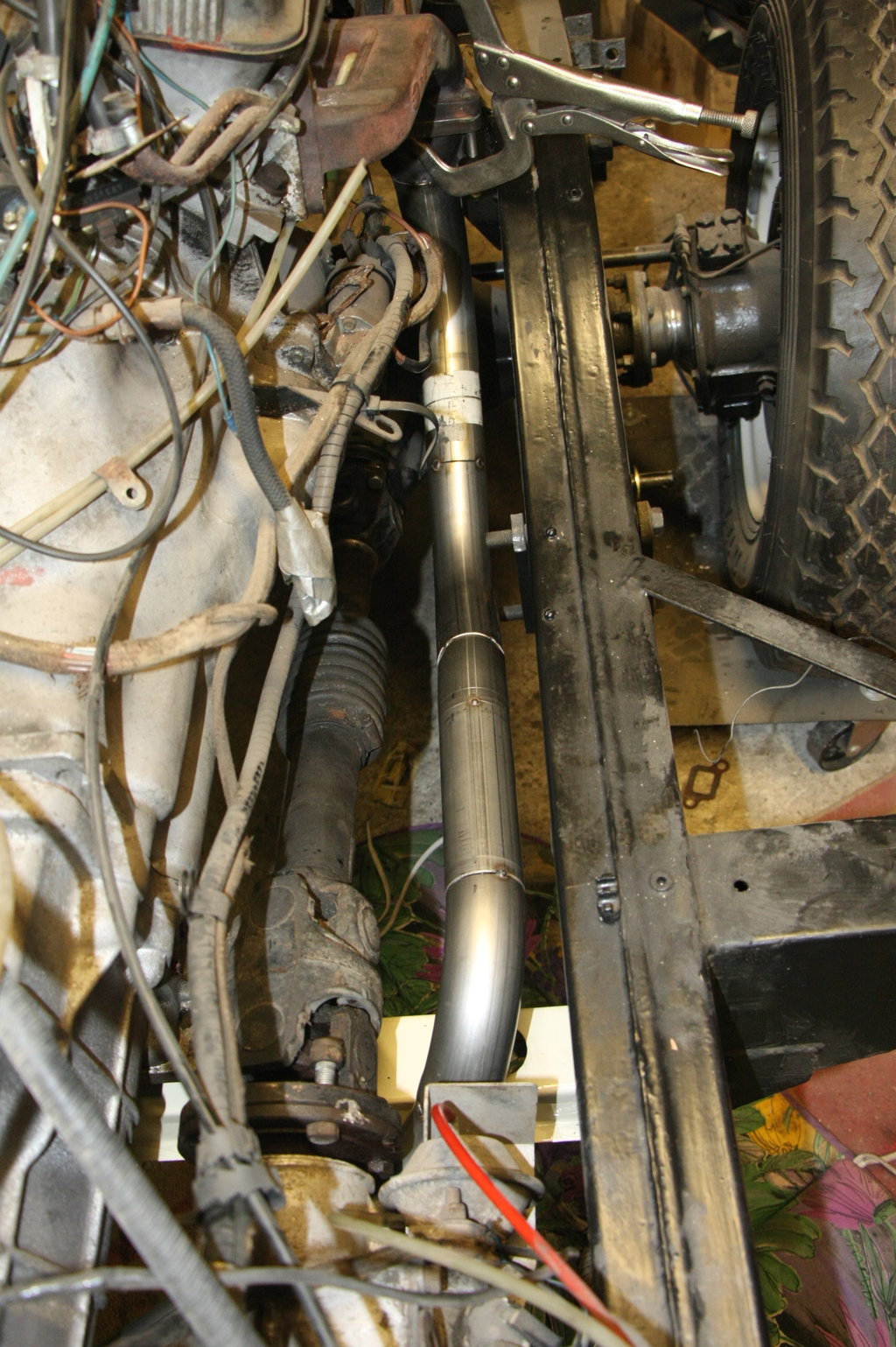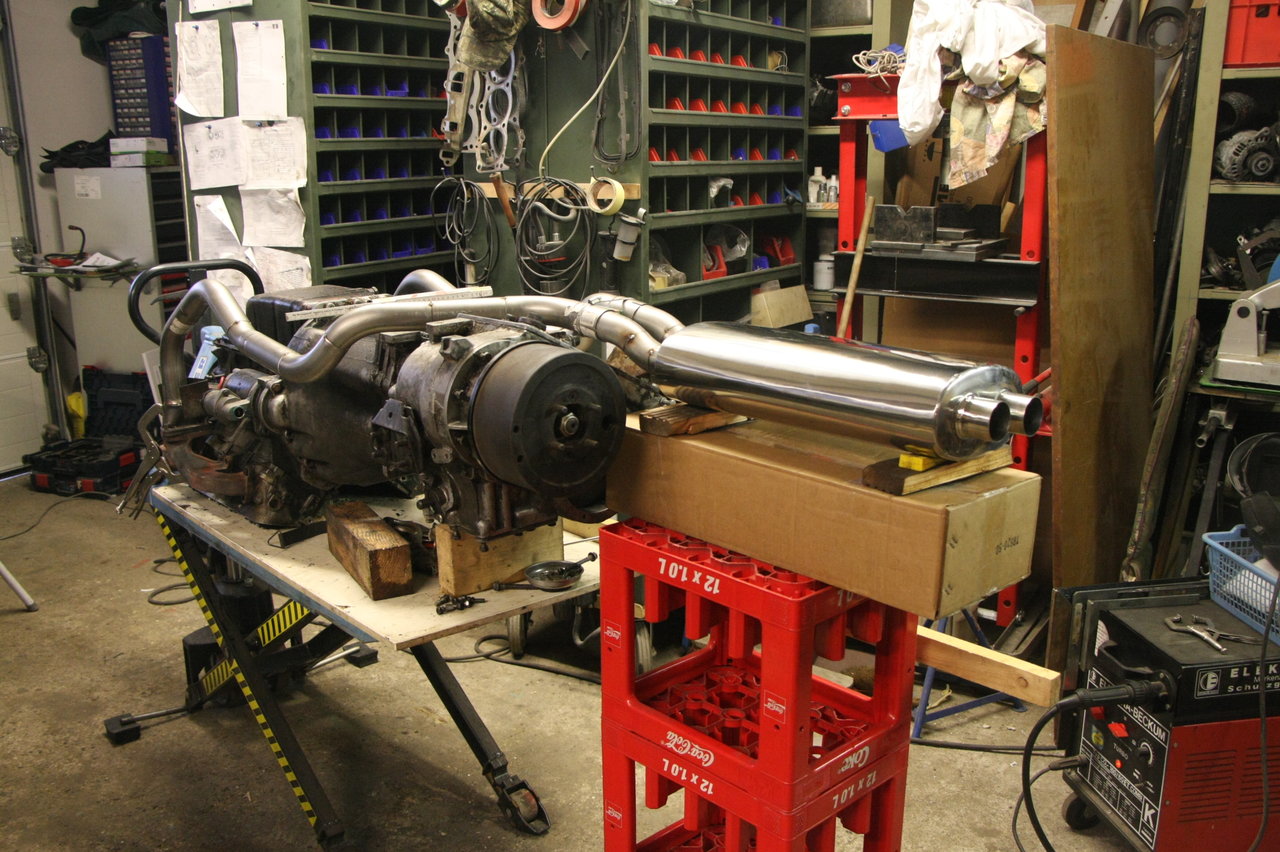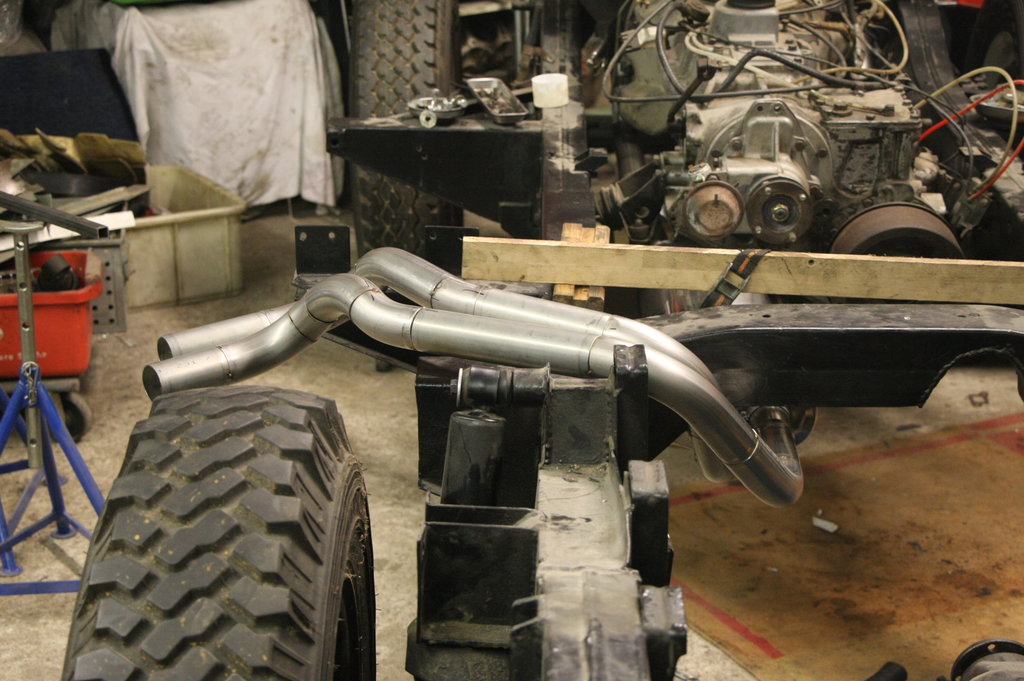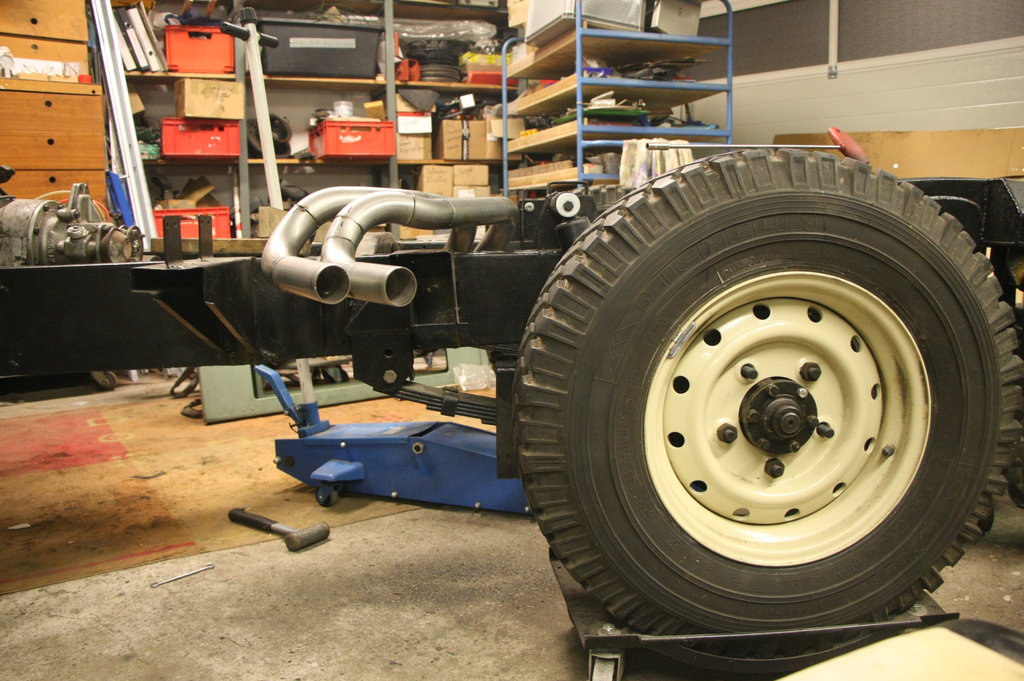 As you can see, you see nothing! I.e. the pot hangs high.
... and how do you like the result?
greeting
Frank