Progress has slowed somewhat for a variety of reasons but got back on it today.
Since the weather is changing, temp falling and getting wet, I've missed my window to get the bulkhead painted. I keep changing my mind about colour too (currently thinking green) so I've decided to put that aside and press on with mechanicals. However, it has been playing on my mind that I haven't confirmed the bulkhead still fits after everything that has been done to it, so first things first and fix the bulkhead in place on the chassis.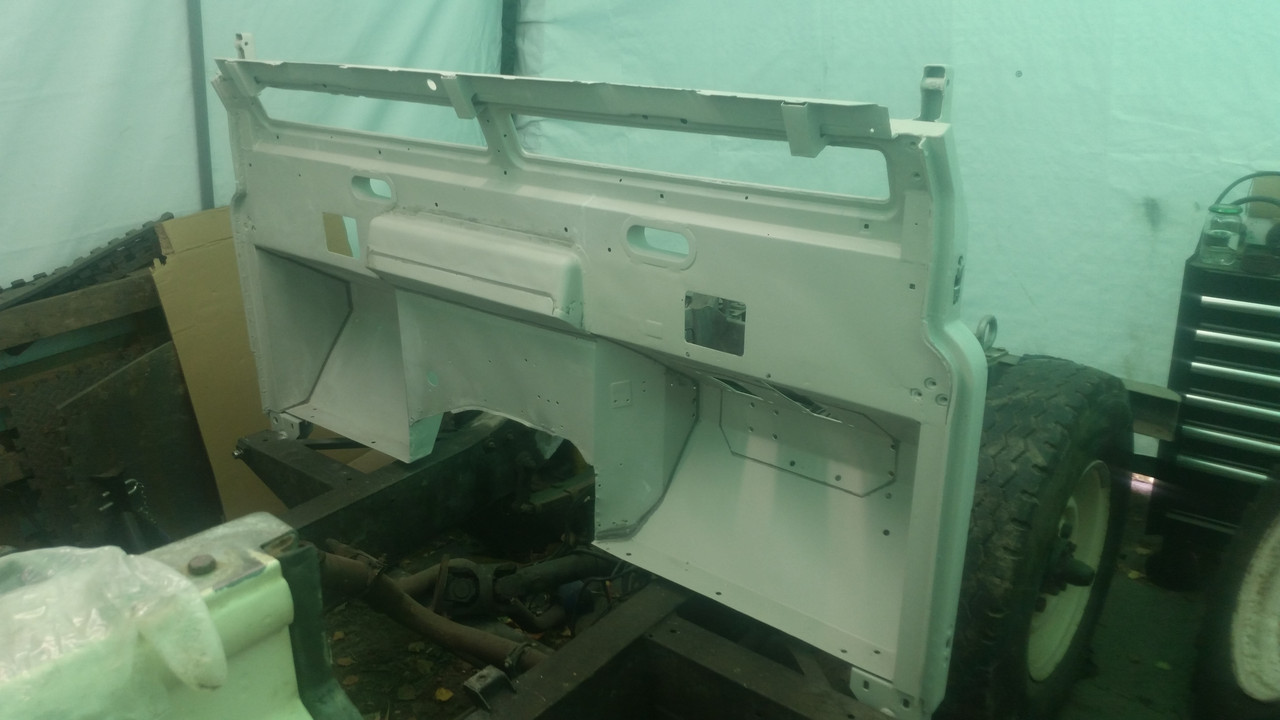 Well thank heavens for that, bolts line up perfectly and it bolts straight on. Now, do the doors fit and does everything line up?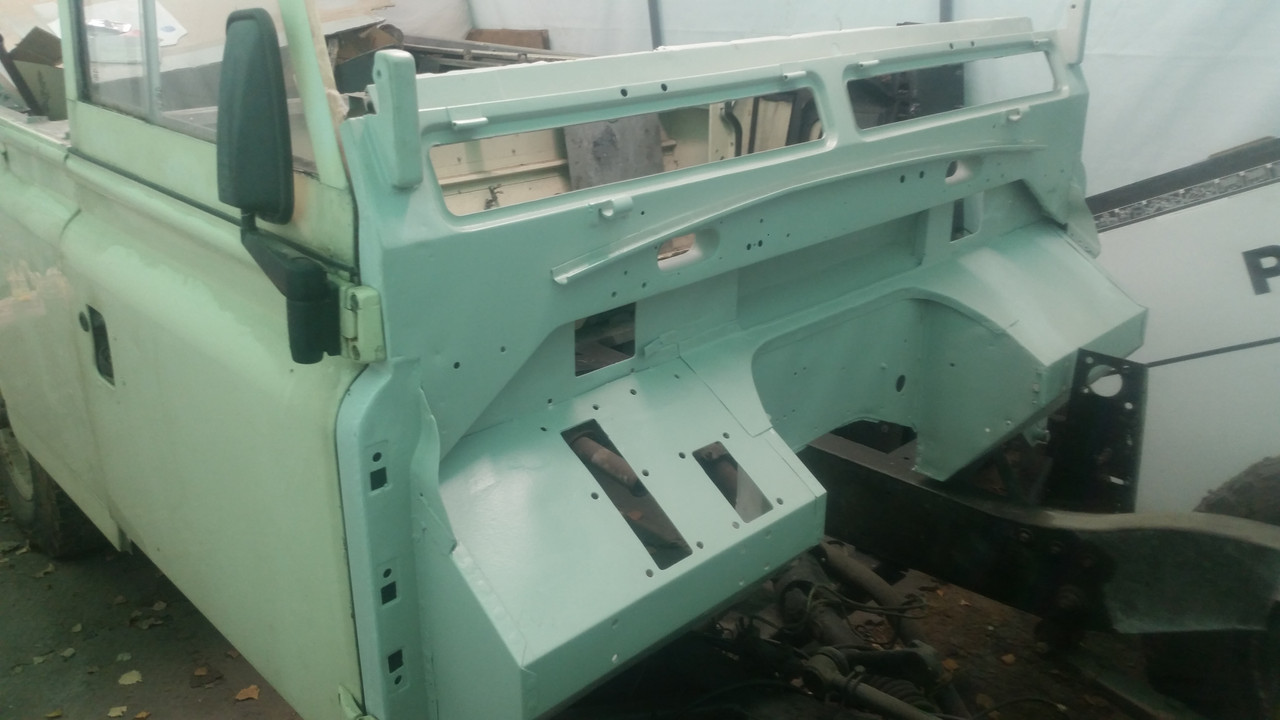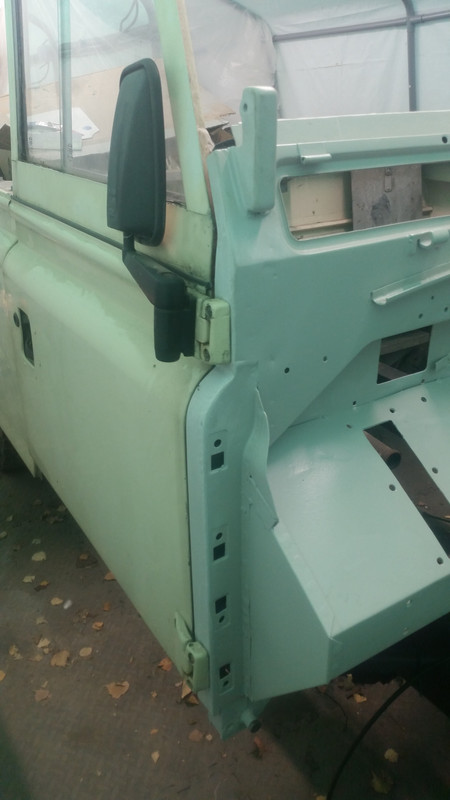 Phew, now that is a weight off my mind and I have to say, I feel quite chuffed with myself.
Obviously this is just a loose fit and I'll have to fettle and make sure the shut lines are just right. But I now know the body lines all line up and the roof should sit on the screen correctly, etc.
So having gotten that worry out of the way, time to turn my attention to the front axle. Things look quite untidy with surface rust although I think things are basically quite sound. Time to get the wheels off then.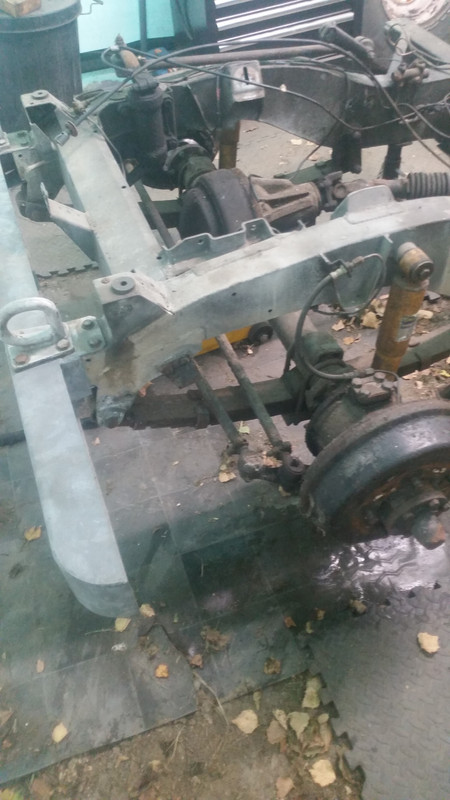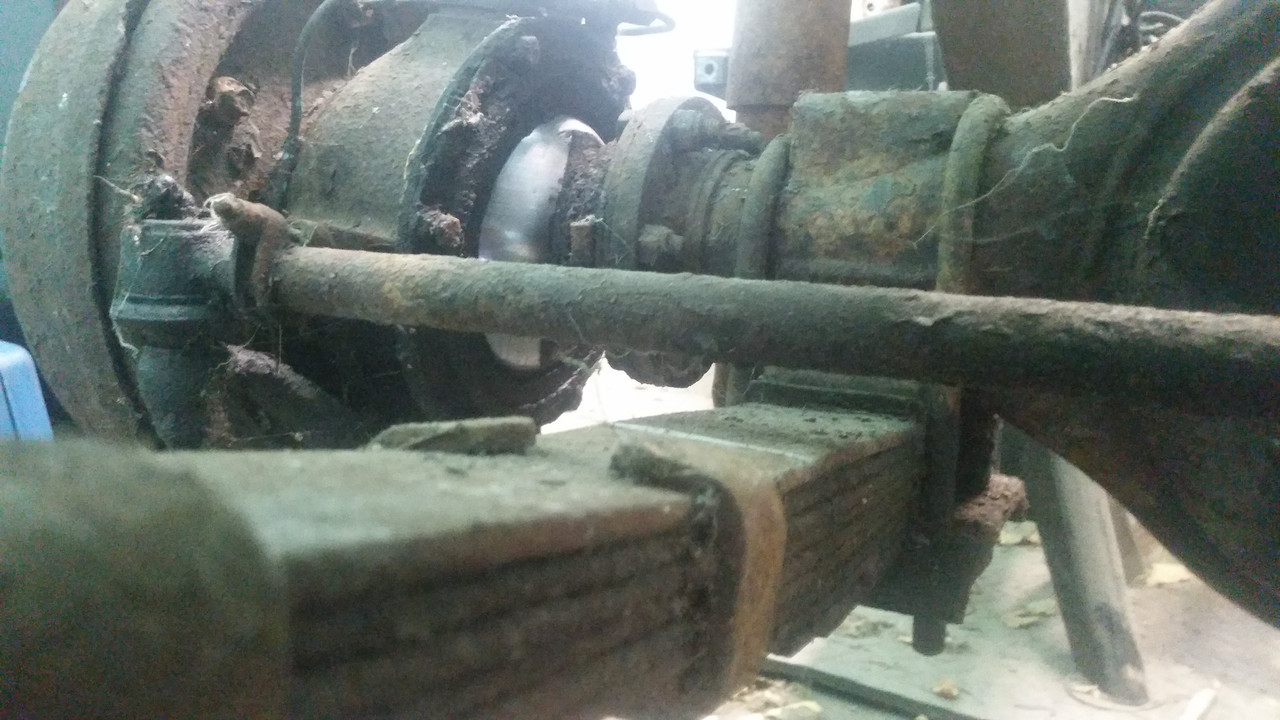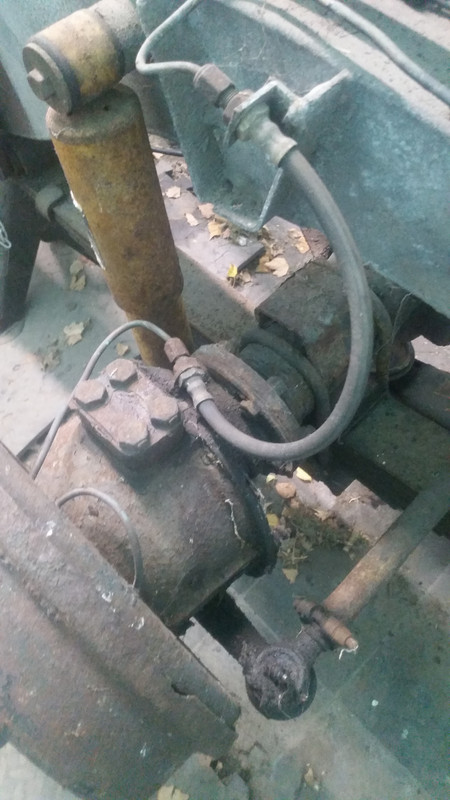 Unbolted the prop from the diff.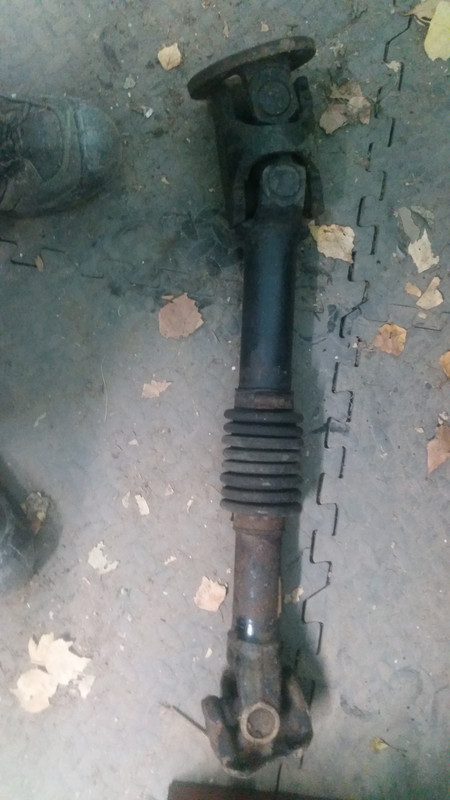 The Hooke's joint seems fine as is the cardan at the other end. So looks like I can take prop rebuild off my to-do list.
There is some play in the right front wheel so probably needs new bearings, otherwise, things look ok. I'll strip down and further and get a better assessment.
So far then, things not looking too bad. I want to get the springs off as well as the axle and steering components and have a good clean up. I'm thinking media blasting although wire brushing might be sufficient. Trouble with blasting is getting all to a blaster and the cost of course. Lot of work though with a wire wheel.
There is a lot of backlash in the diff so I need to investigate that and the shaft splines. First off, I need to get a 52mm hub nut socket or nothing much is going to happen very fast!