Pressed on today.
I decided to tidy up the chassis ready to refit the gearbox. The galvanised chassis is like new under a few years of grime. I already gave it a pressure washer before removing the gearbox, but it looked a bit dirty still, so gave it a wire brush and then painted it with some oil. I figure a bit of waterproofing can only be a good thing though strictly speaking, quite unnecessary.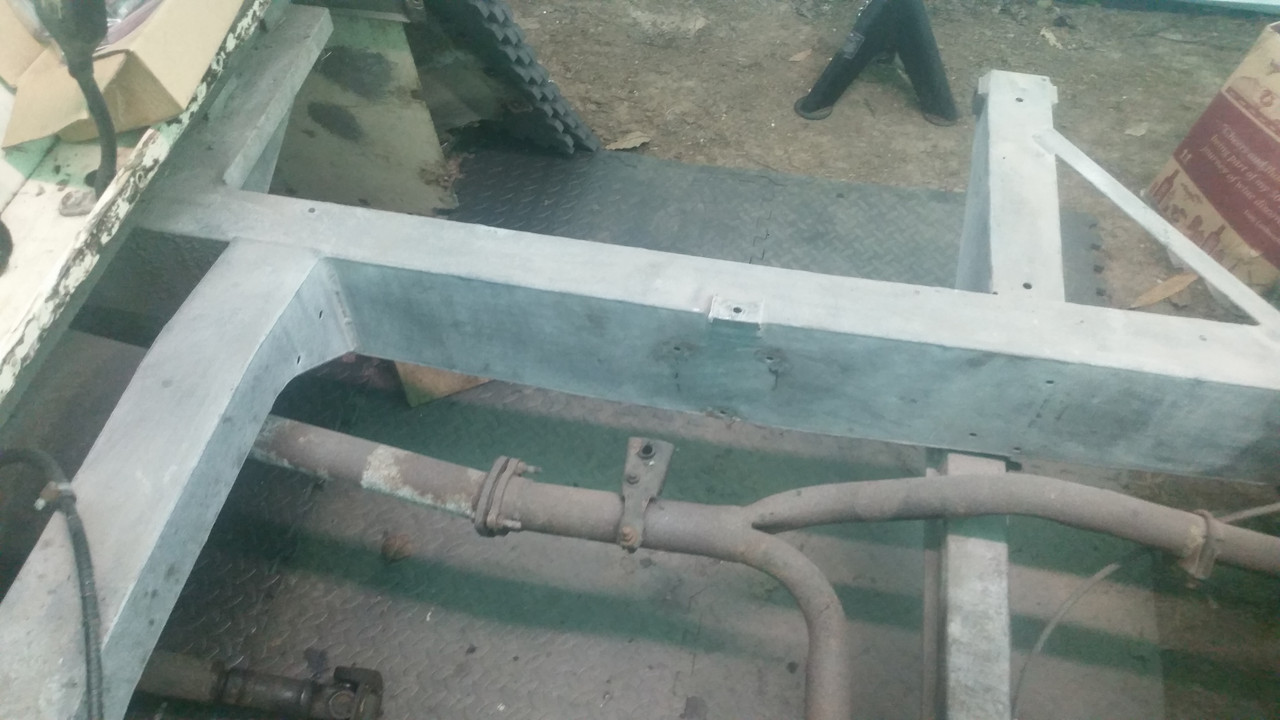 With a bit of oil...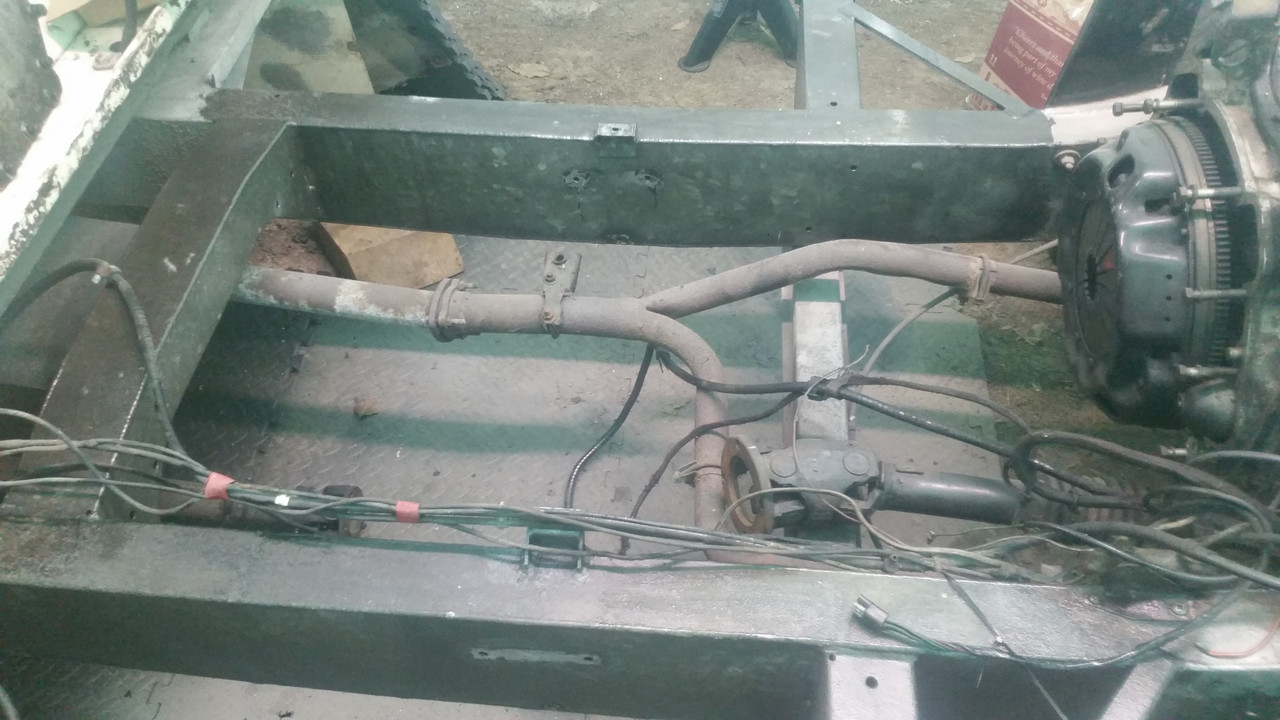 Having started, I thought best to carry on and have the engine out too. So radiator first.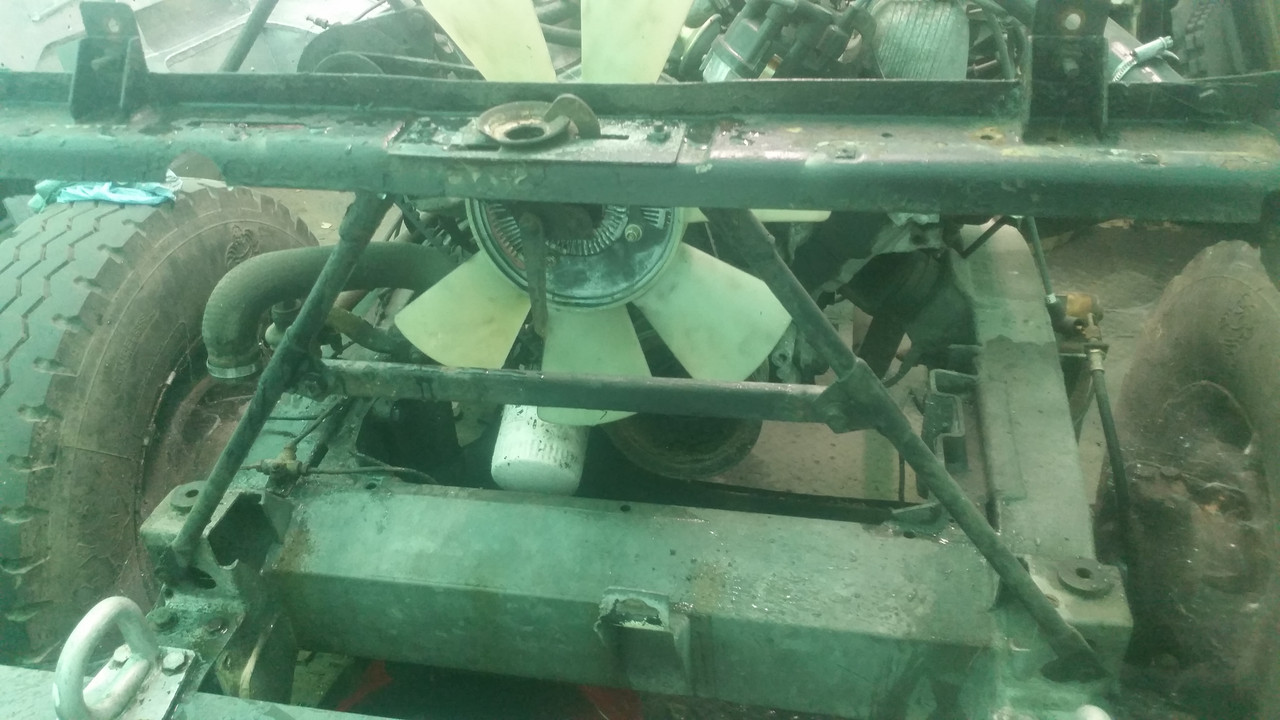 Viscous fan...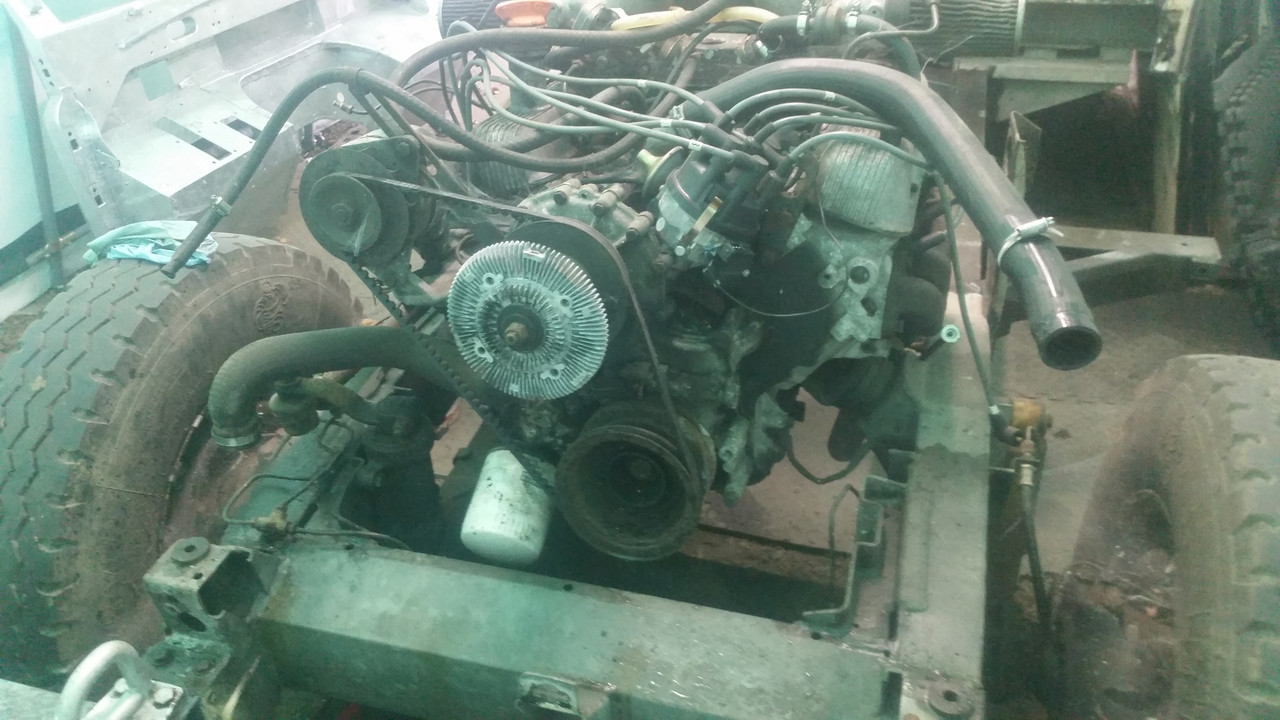 ...and after a lot of contorting and knuckle skinning, got the exhaust, earth strap, alternator, breathers, fuel line, etc. freed, set up the crane amd started the engine lift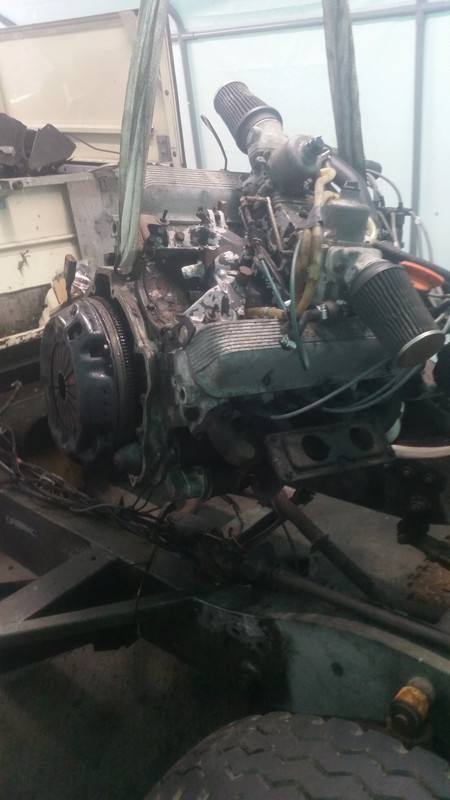 With the V8 out of the way I'll finish off tidying the chassis and sort brake lines, etc.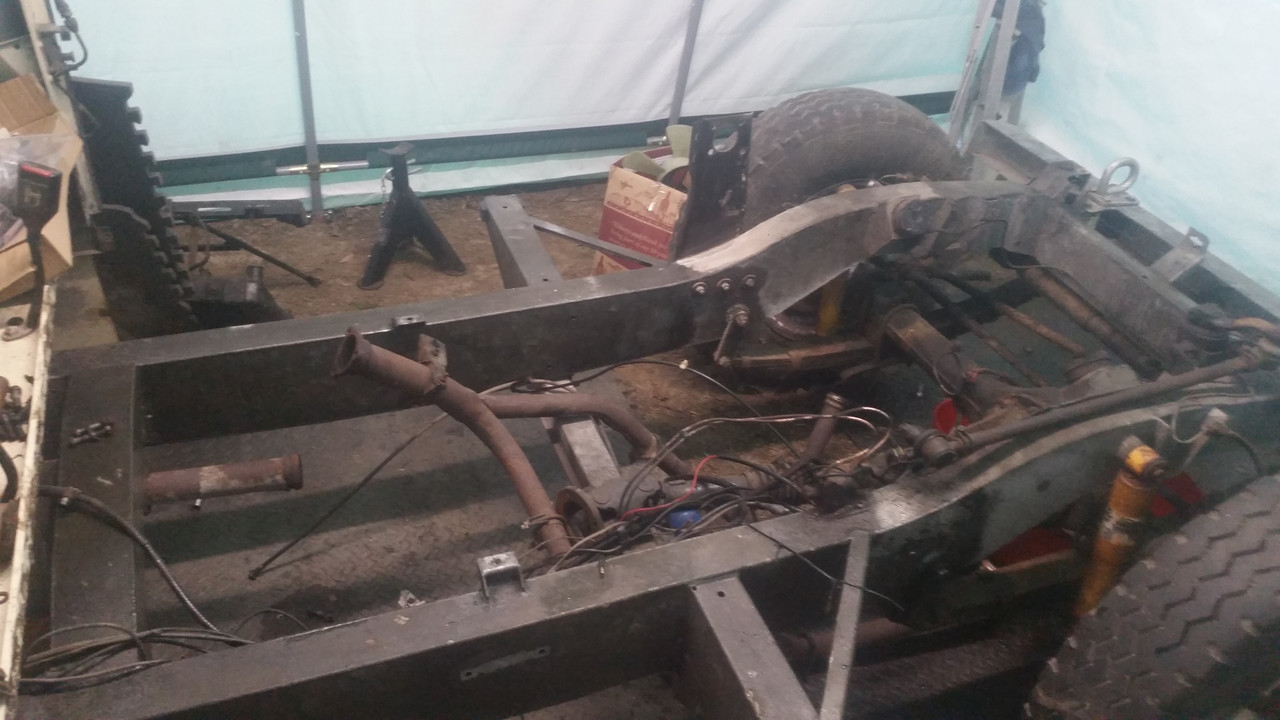 The V8 is on the dolly ready for overhaul.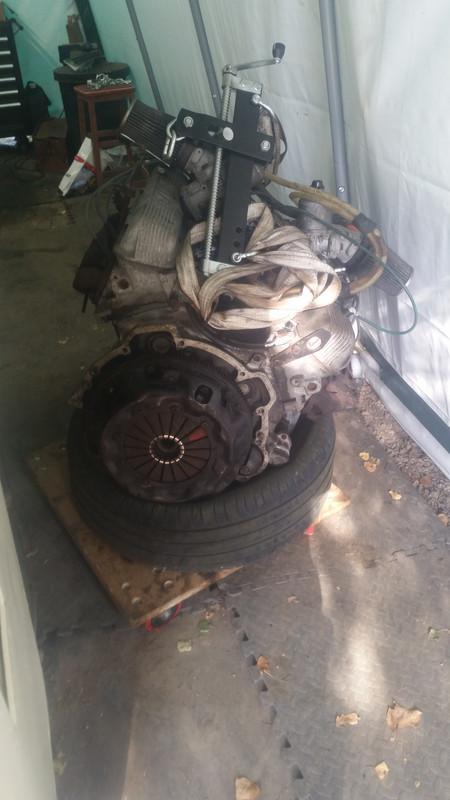 I'll probably get the tub off next and focus on the chassis, brake and fuel lines. Axles and springs too. Mind you, I want to get the gearbox back in place now it's rebuilt so that I can fit the bulkhead. So much to do, decisions, decisions. Lol