Nothing very interesting, just fitted a new brake fluid reservoir, clutch slave cylinder, and plumbed in clutch.
I bought a Borg & Beck clutch slave. The spacer came from L.O.F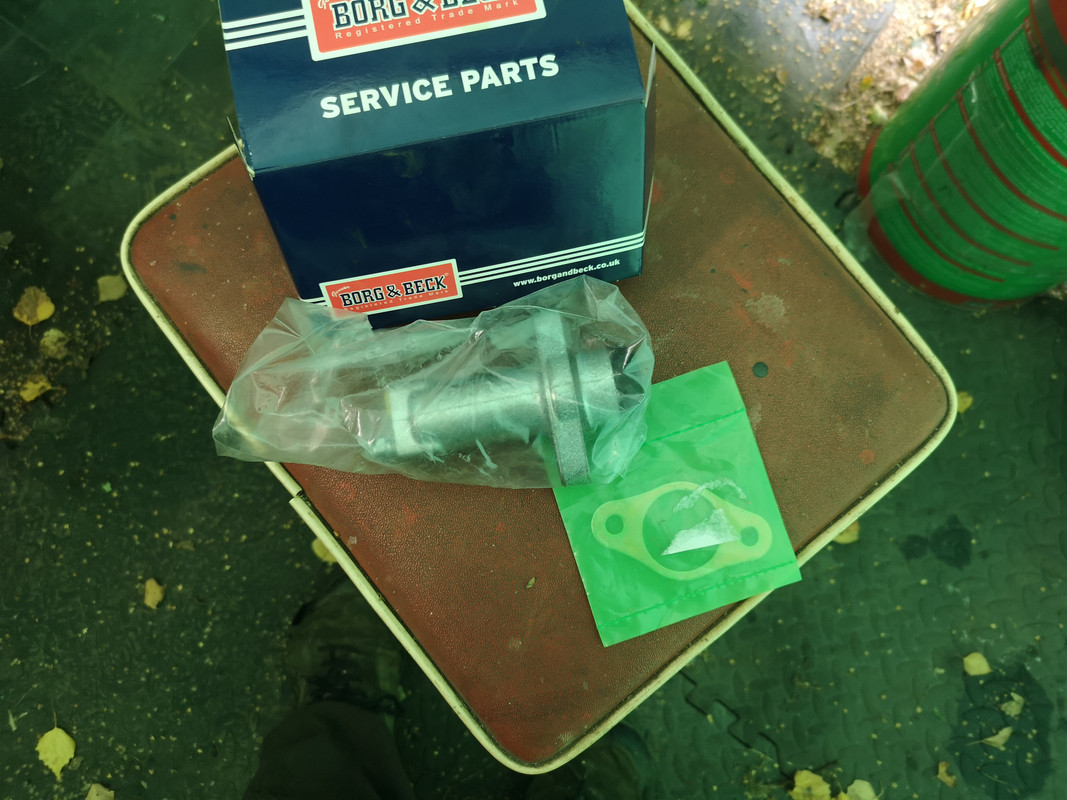 Did the usual cleaning of the clutch pipe and fitted to the master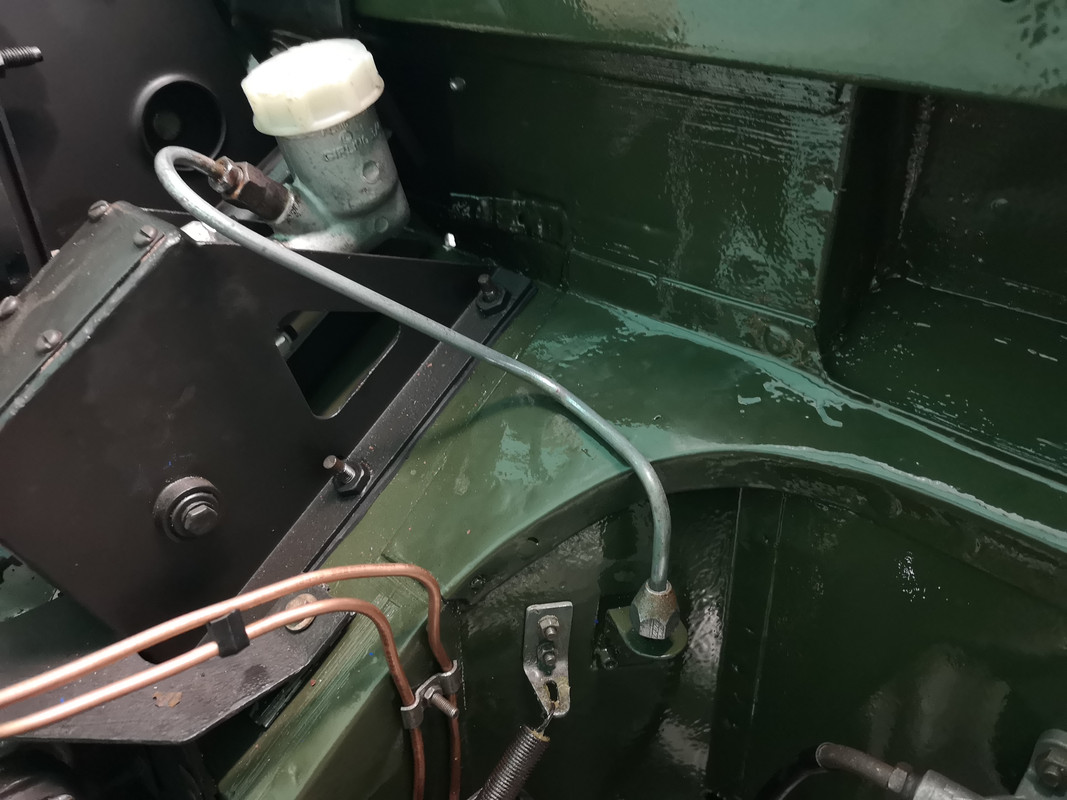 Finally got the correct clutch flexi hose, so on it went and attached to the hard pipe from master, and hard pipe to slave.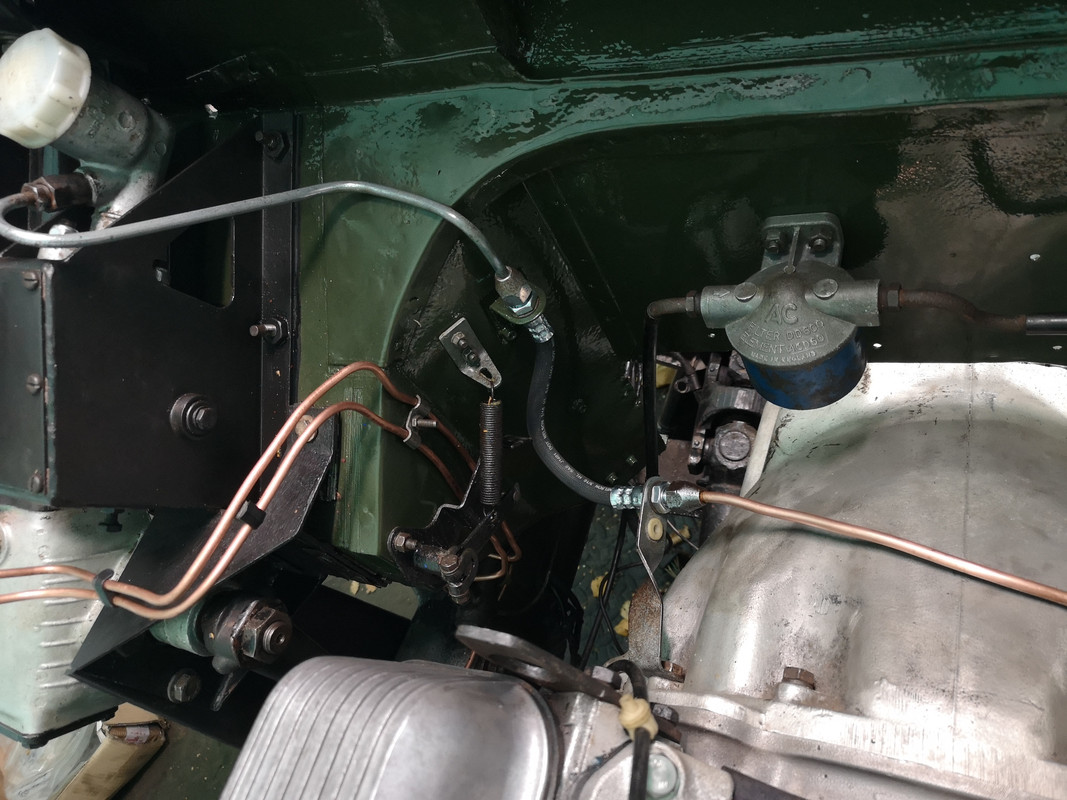 Slave bolted in place and hard pipe connected, bleed nipple up top ready for bleeding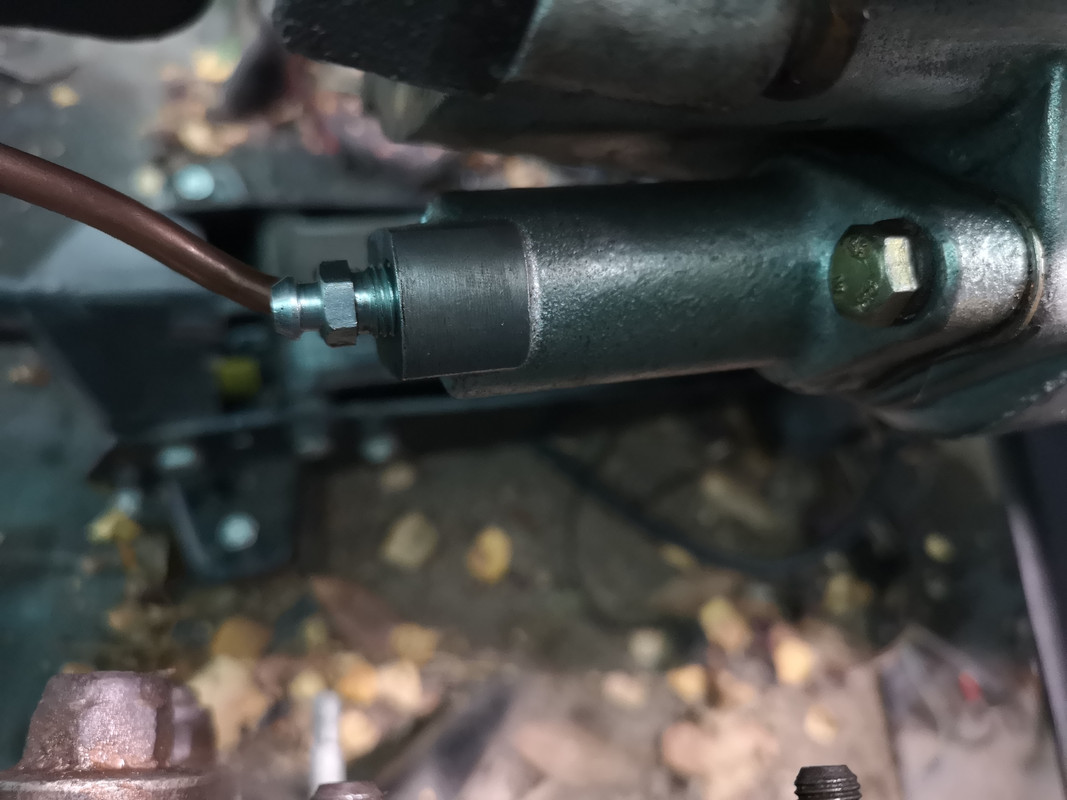 I guess PO must have made up the hard pipe in copper as looks home made. Perfectly fine though and after cleanup, see no reason to change it.
I then filled up with Dot 4 and broke out the Eezi Bleed. No leaks and clutch pedal feels good. Guess I'll find out for sure when I try to change gear when it's running again.