Engine
Having now put 2 restoration jobs to one side while I wait for materials to arrive, not being one to waste time, I decided it was high time I made a start on the engine.
My plan has been to take a look at the condition of the cam and followers and to proceed from there based on what I find. I also decided some time ago now to fit an Edelbrock 500 4 barrel carb, with upgraded amplified electronic ignition, and a Piper cam. Of course, I don't want to splash out and order all that lot without inspecting what I have first.
The V8 was running lovely and smooth when I got it and was holding good oil pressure at c. 40psi. I know it was an RPi Engineering rebuild of a 9.35:1 compression Range Rover Classic 11D prefix A suffix engine. It should be in in good shape and certainly seemed to be when I took ownership. So, time to make a start.
Problem one is getting the lump off the dolly on the floor and up onto my engine stand.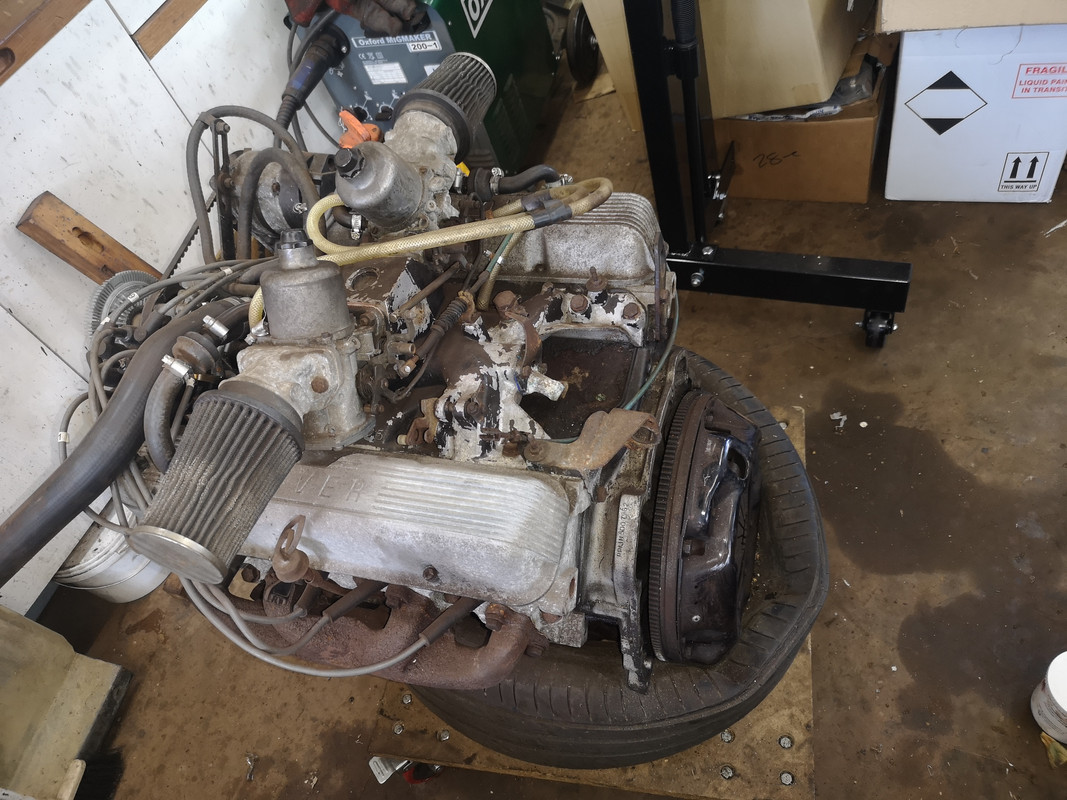 I'll save you the rather farcical description of my solo efforts to mount the engine. Suffice it to say, it took a 'lot' of effort and fannying around to get it up so high. I hadn't really thought about how high up the stand sits.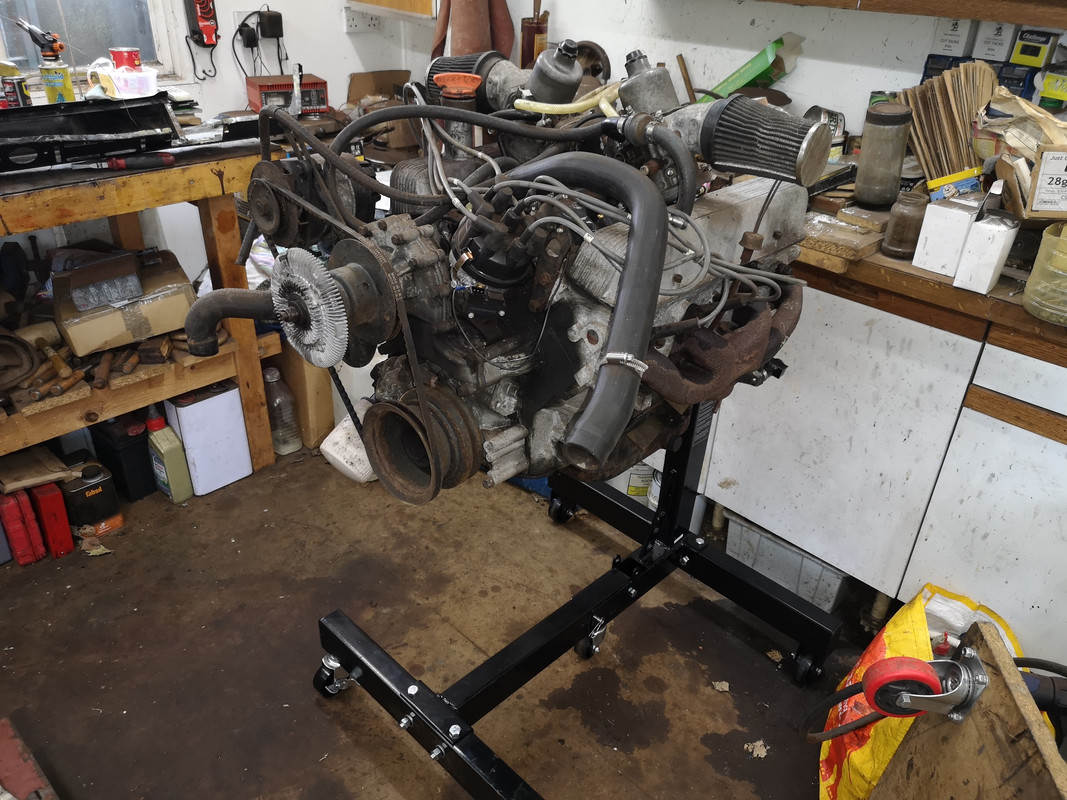 After taking an extended break to recover some energy and settle my shattered nerves, I could think about stripping it down.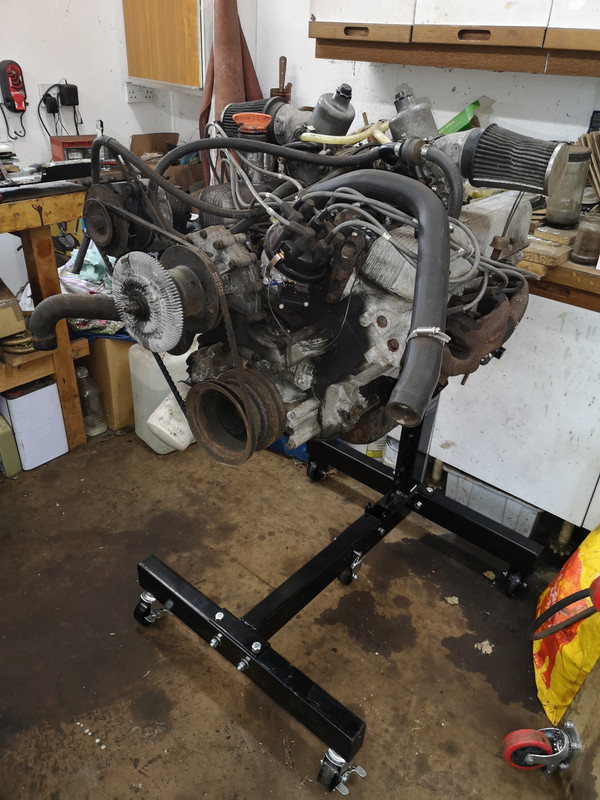 Off with the various hoses, plug leads, and distributor cap. I hadn't realised the PO had replaced the Mallory with an Autosparks job. The Distributorguy will not be impressed!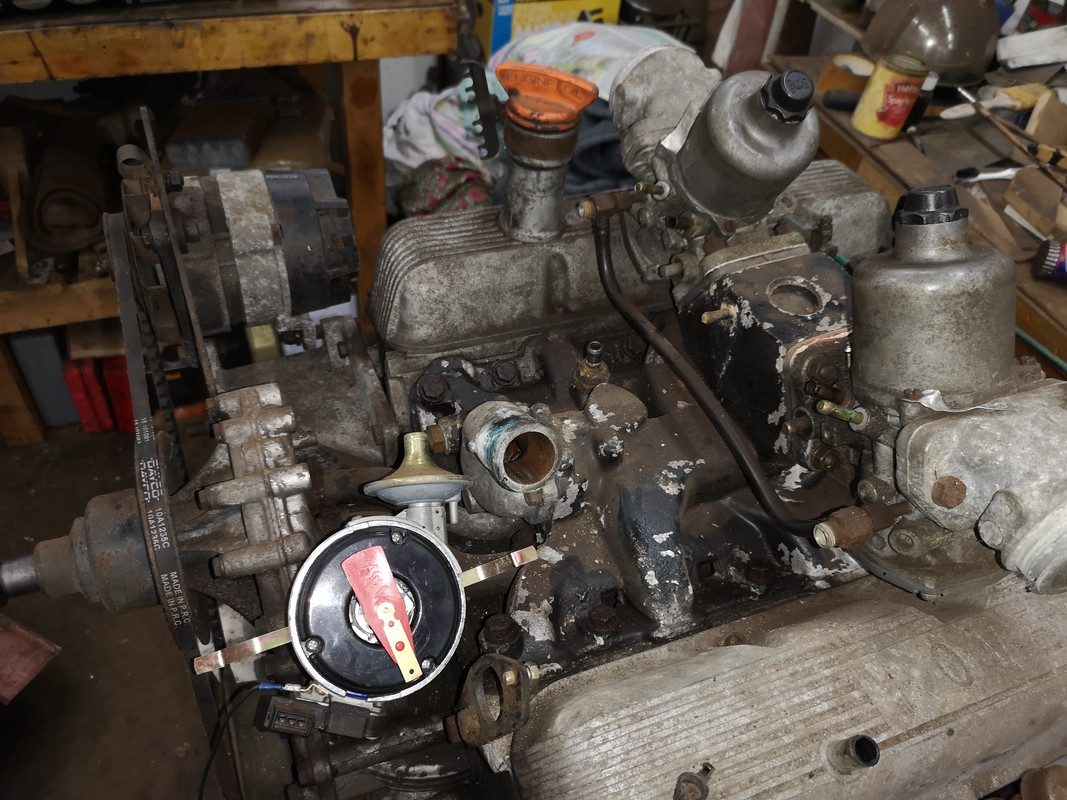 I'd had the bolts on the exhaust manifolds soaking in penetrating fluid and decided to have a go at removing them. I was totally surprised to find that all the bolts were relatively loose. No studs, just nice easily undone bolts. Well, there's a thing!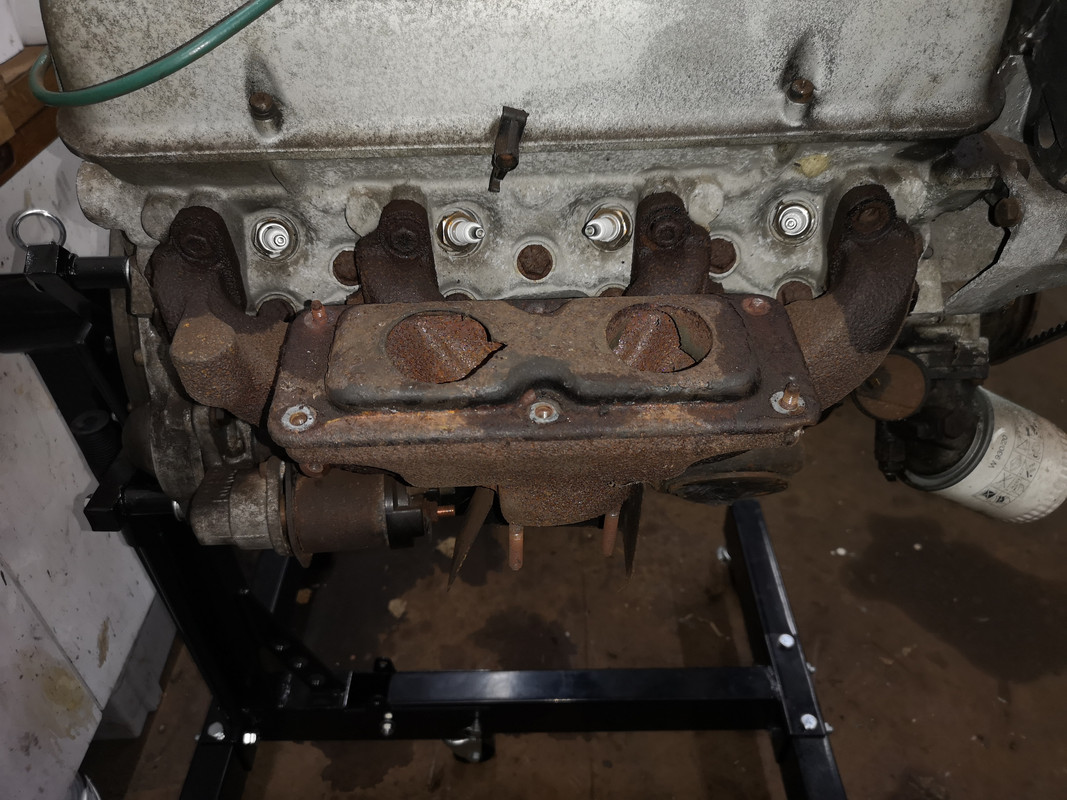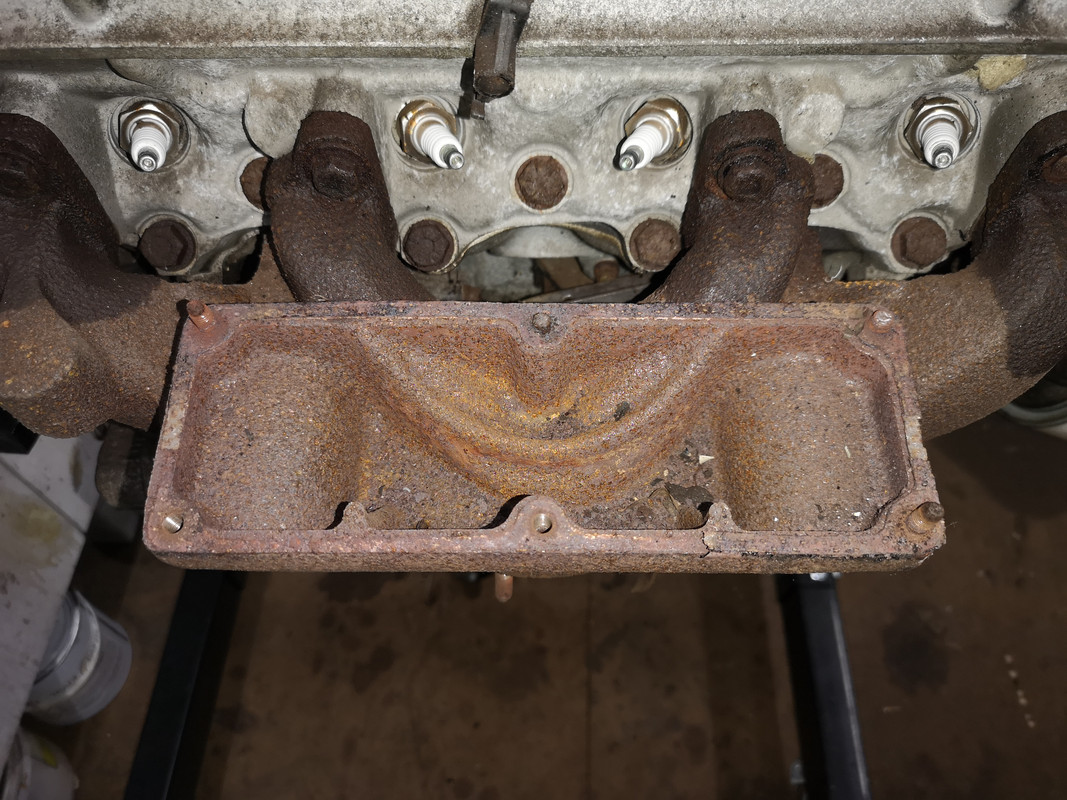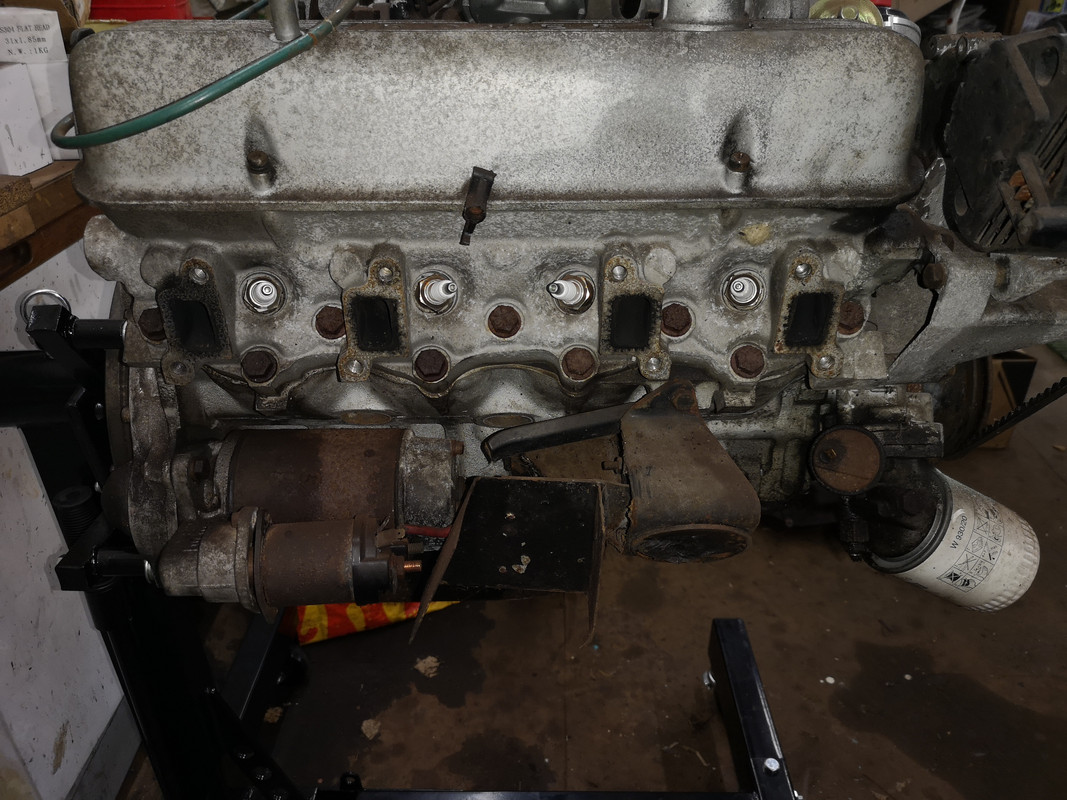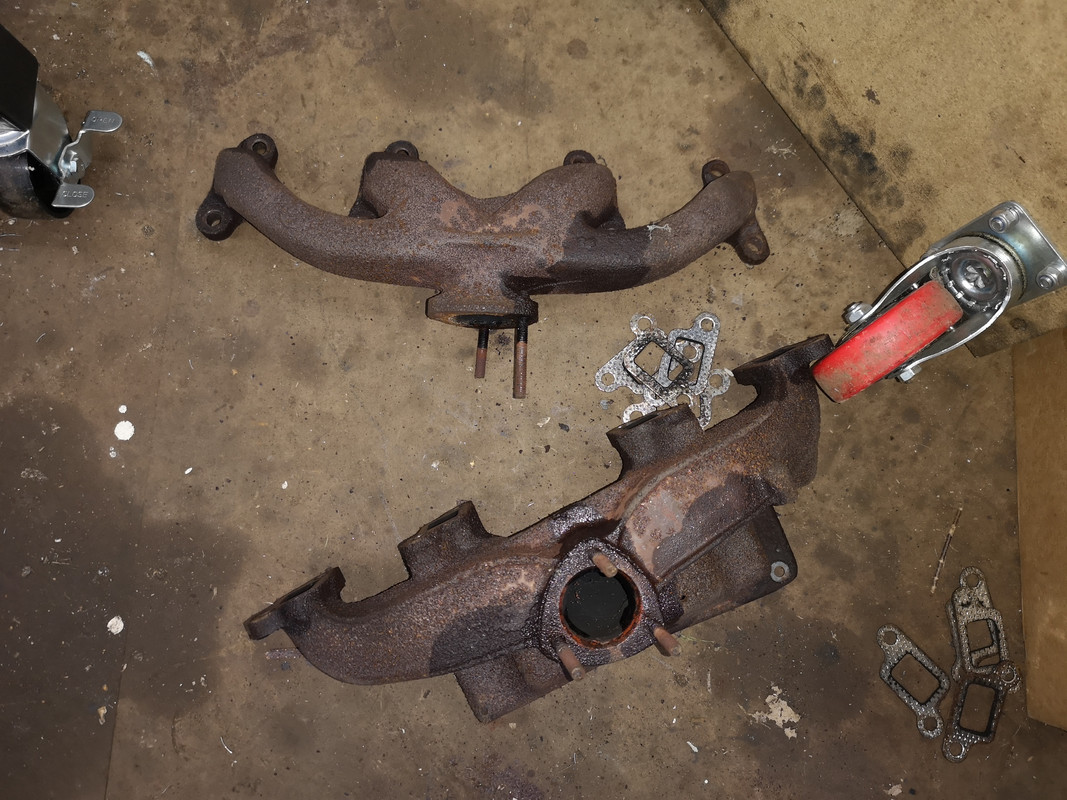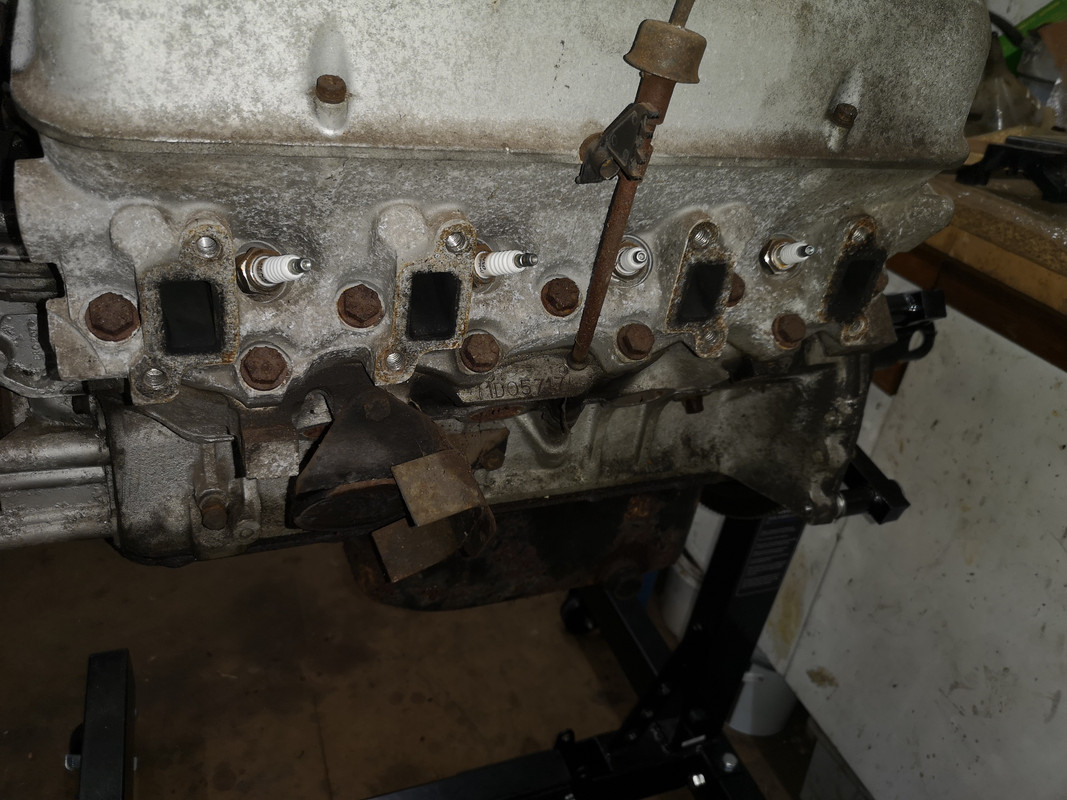 I'll get the manifolds shot blasted and see if I can get some ceramic paint or something for them.
As the engine is still full of oil, I thought I'd best drain it now before I end up forgetting and getting oil everywhere. That wouldn't be fun.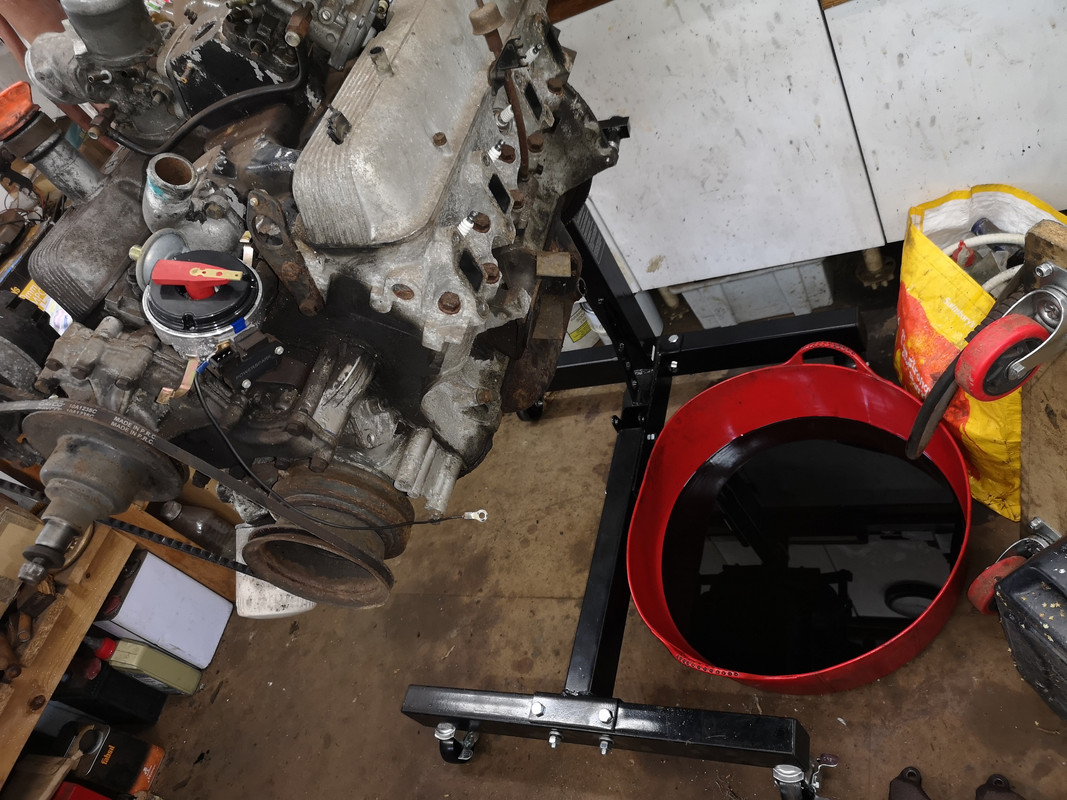 Oh my Lord, that oil is black. Don't see or feel any metal in it, but the colour
Well, that's where I'm up to and that's my write ups up to date. So that's it for now.