With the drive unit mounted, I was able to align the half shaft into the diff sun gear and locate the cv inside the swivel housing. Only having 2 hands, I didn't manage any photos while I did this as although it sound pretty straight forward (which it is), I found the CV would bind on the swivel housing opening unless I held it completely centred and straight. Had me worried for a bit that it wasn't going to fit in the machined swivel balls. With a bit of very gentle persuasion, it all went together nicely.
With the half shaft in place, on went the stub axle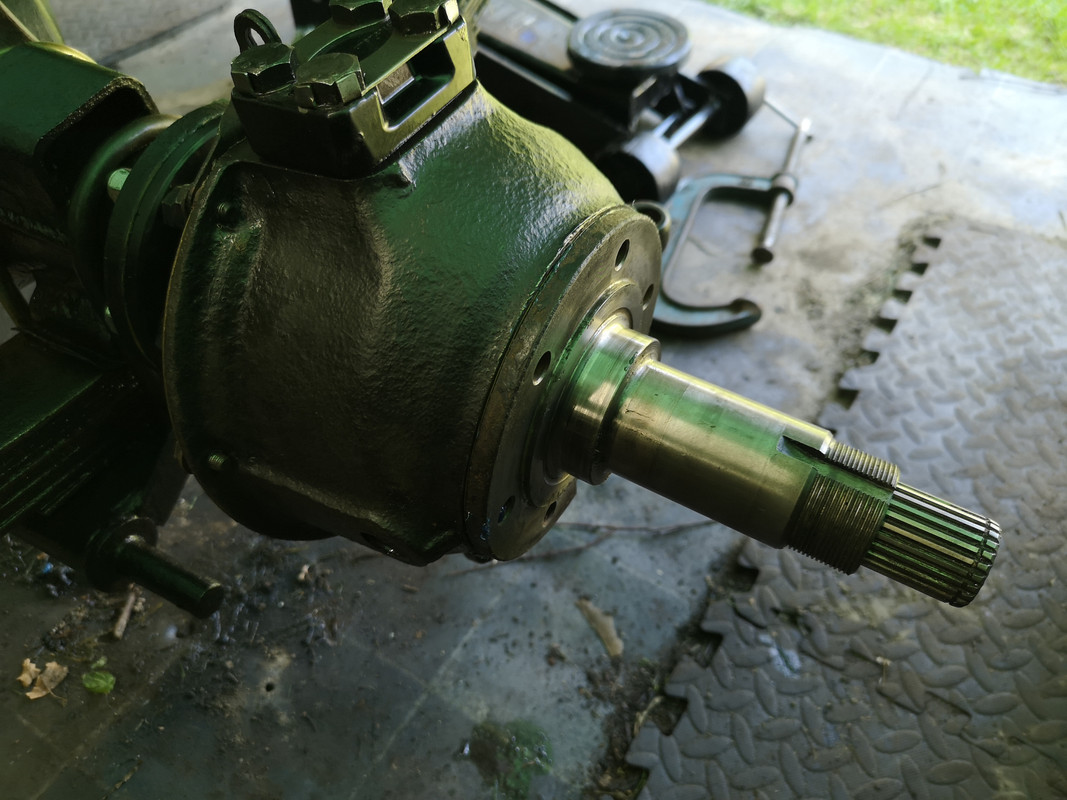 ..and the moment we've all been waiting for, on went the first of the new caliper mounting brackets.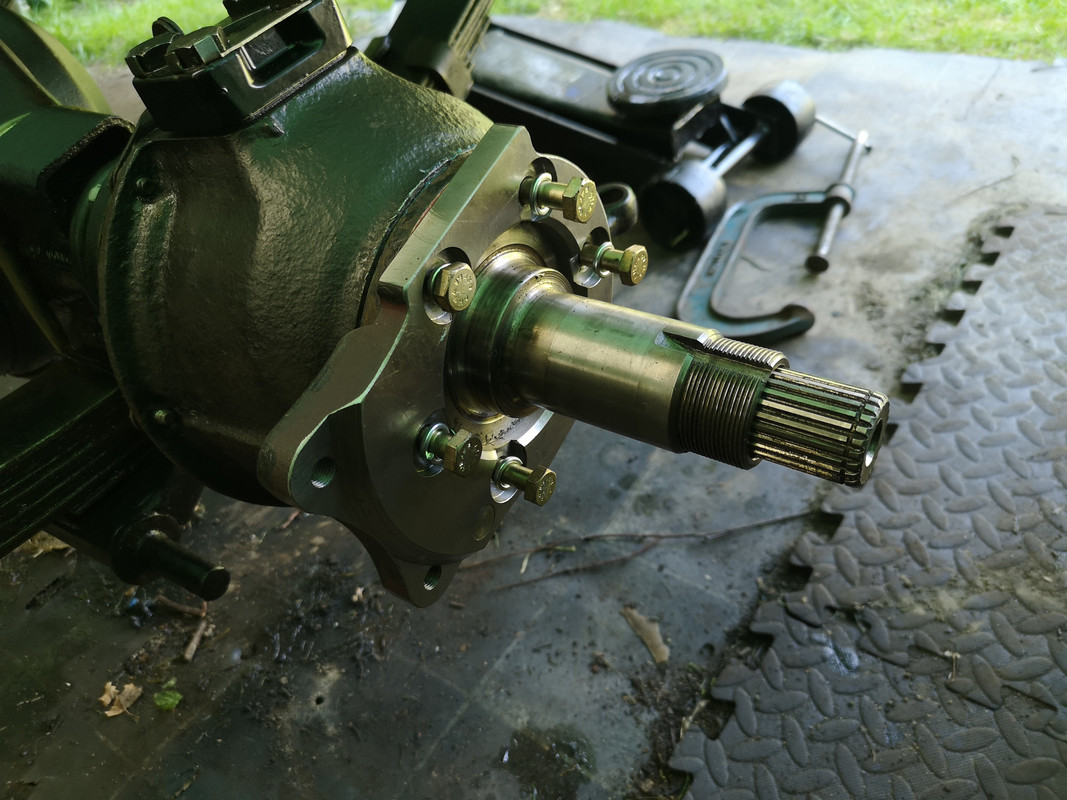 Nice new bolts and spring washers too, except they turned out to be the wrong size! I ordered the correct part number so will have to work out what that's about.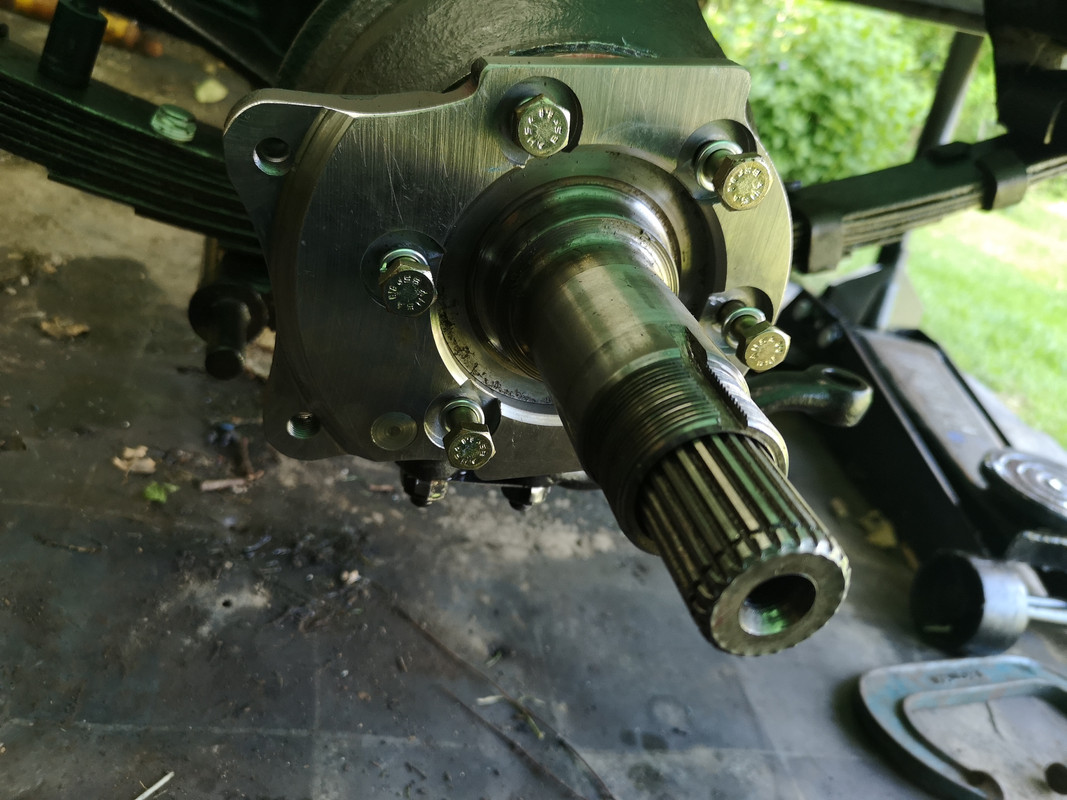 So cleaned the old bolts and reused them with the new spring washers.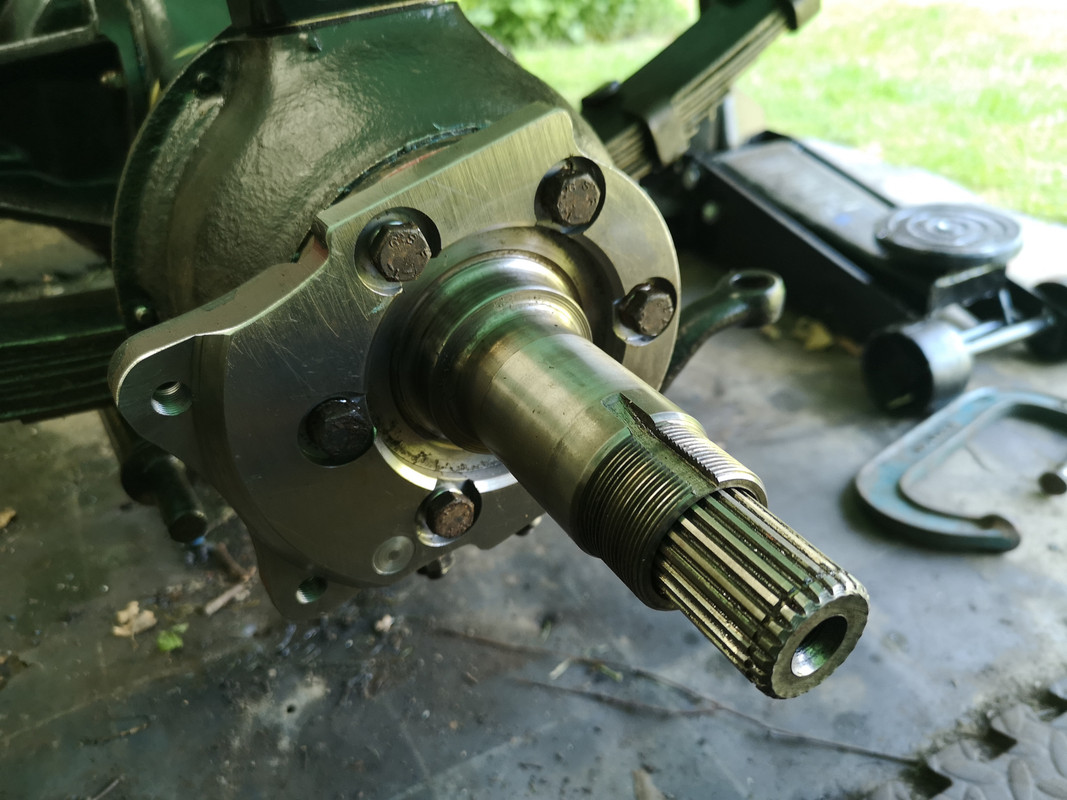 I filled the swivel with one shot grease and fitted the new filler plug supplied by zeus with the brake kit. They were stainless and much better quality than the ones I'd ordered.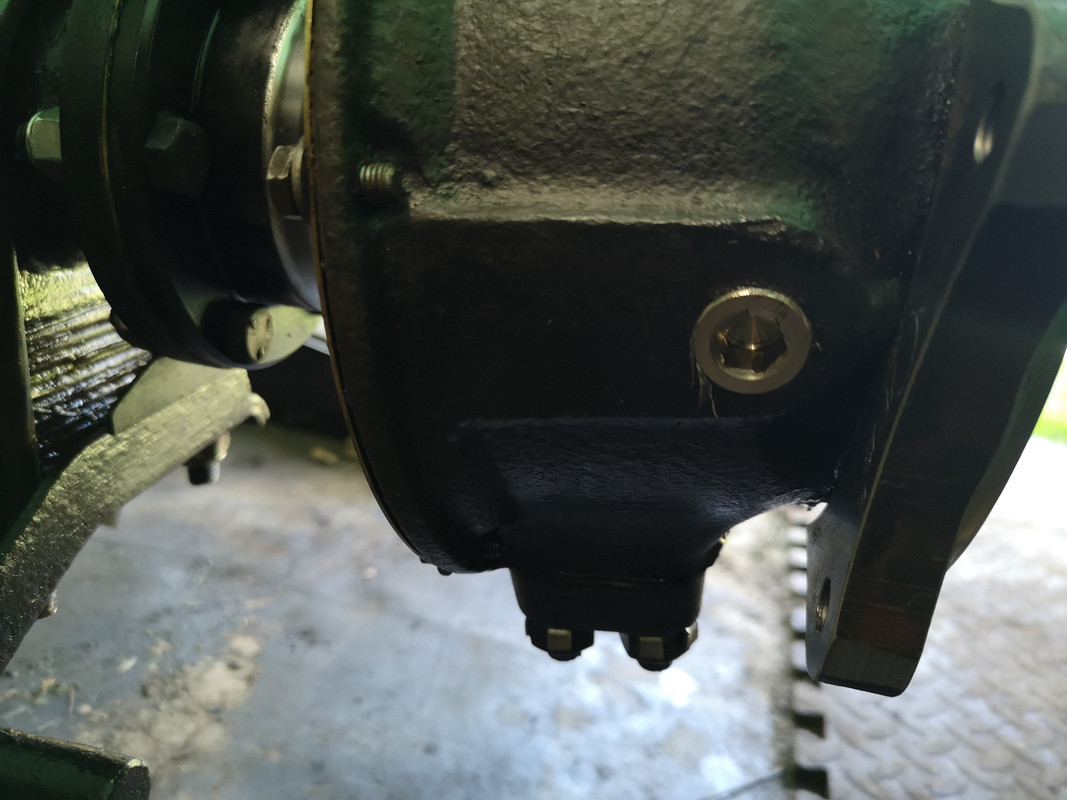 Next, it's hub rebuild.