(I know many of you also monitor the Facebook Stage One page - so apologies for the double post)
I am looking for someone who has experience replacing the "centering kit" on the Stage One front double cardon prop shaft. Mine appears to need replacement. The first photo shows the drive shaft laid out without the u-joints. The second and third photos show the ball and socket joint that forms the centering kit.
I can find a "kit" from John Craddocks for about 120 pounds. (Part # AEU1998) This is a small package and should ship to me in the USA without too much costs. P.A. Blanchard show a photo on their website and lists it a little cheaper.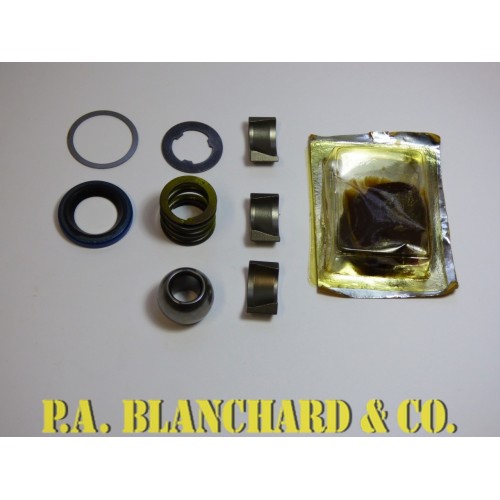 My question is that I can not see how the pieces come apart for replacement. I have searched the GOOGLE and the YOUTUBE and they show replacements but for a different type of parts. I think they are Discovery drive shafts they are showing on line.
So, does anyone have a manual or personal experience replacing these parts and can tell me how big of a swear jar I need before I get started?
It appears I can buy a whole new drive shaft (Part # FRC9762 / cross matches to early Defender) - which remains an option - but it will cost a crap ton more and seems like a waste to discard the original shaft just based on these small parts.