Some good news then.
Those under dash components are rubbish. The rust on mine provides supports for the vinyl only
Alan

1983 ex-army FFR 109 Stage 1
2005 Disco 2 HSE TD5
---
In between heavy winds, snow, and torrential rain, I still managed to fit the work tent with some work lighting.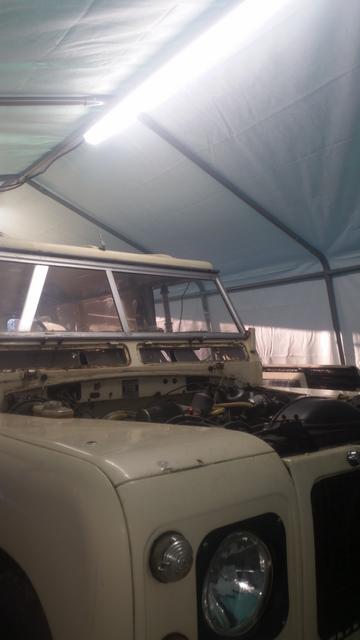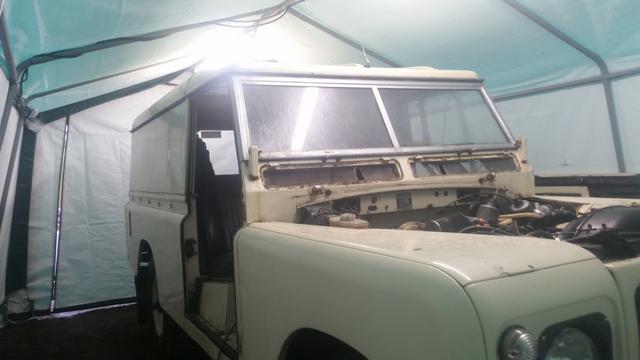 Nice to be able to see what I'm doing.
Pushed on and removed the windscreen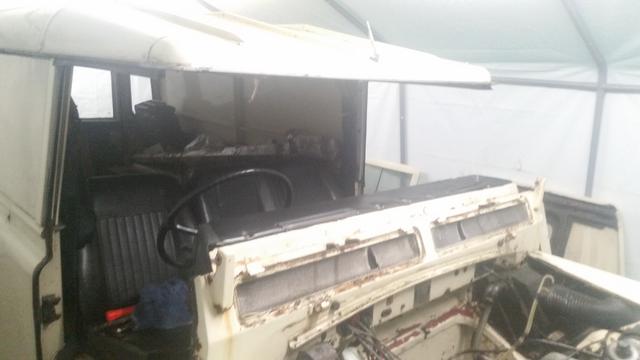 and started dismantling the dash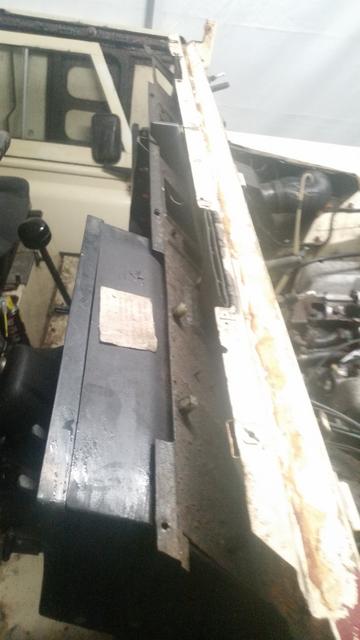 More good news as there was no rot on top of bulkhead under the screen. The brown stuff in the photo is old glue residue that had been used to stick the rubber seals in place. Also, there is red paint showing through were the bulkhead had been sprayed over without proper prep and priming.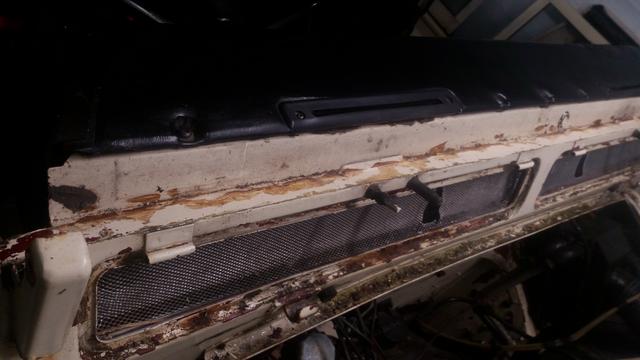 Had to knock it on the head for today as my feet are freezing! Pretty happy so far as apart from the welding to the footwells and a bit on the top LH corner of the bulkhead, it's rock solid, so mainly cosmetic. Obviously there's loads to do yet and the mechanicals are less likely to be so straight forward, but encouraging so far.
BTW, does anyone recognise if this bulkhead looks like a Stage 1 version or a 110 or something?
---
Looks like a standard Stage 1 bulkhead to me. Anything making you think it isn't? (you can always google images of 110 bulkheads - images of Stage 1s' slightly harder to find)
2 1981 Stage One 109 V8 SWs
---
No, I was happy enough it looked right. It was just the fact that it had been replaced in the late 90's made me wonder. Also the parts manual shows the 2 short gutters rather than the large 1 piece gutter; which is confusing. Anyway, it's pretty irrelevant really.
---
Both mine have one large one-piece gutter like yours (as did my 2.25) so I don't know where the illustration in the parts book comes from. So does the 110, but the later bulkhead's gutter appears to extend further at the ends if this pic is anything to go by:
https://www.ebay.co.uk/itm/Landrover-De ... .l4275.c10
2 1981 Stage One 109 V8 SWs
---
Managed a few hours today so cracked on and removed the dash assembly.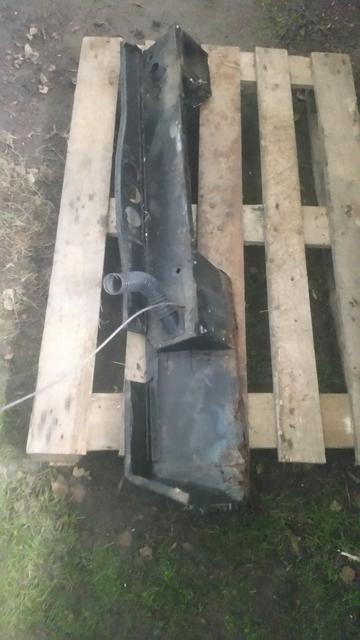 The heater duct/lower crash pad was in the same state RH end as was the washer pump cover.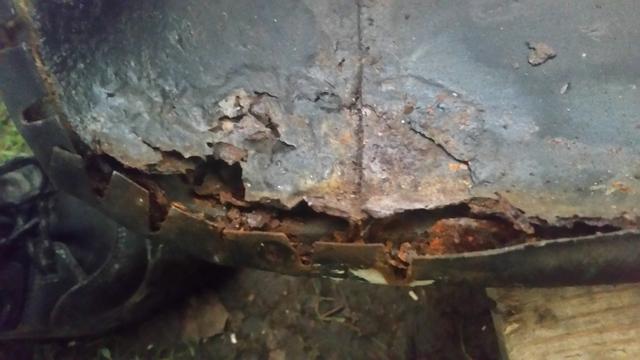 Not sure I'm going through finding a replacement anytime soon; I'll probably have to try and fabricate my own.
The front plate crash pad was only slighty corroded.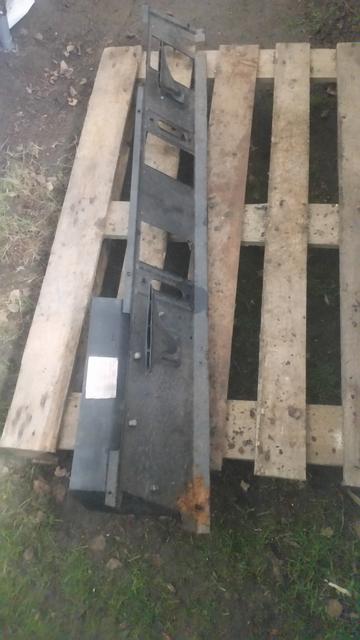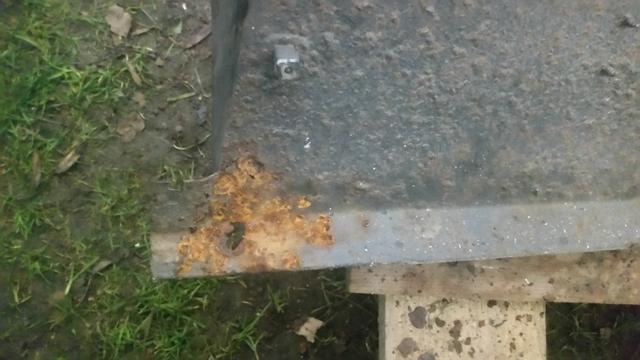 So, progress slow but steady.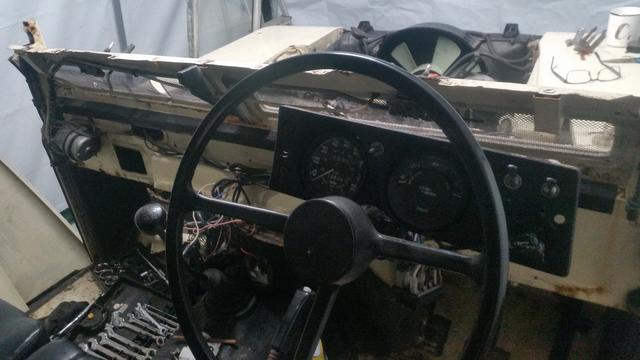 Interesting find was the original key no. label still attched to the instrument cover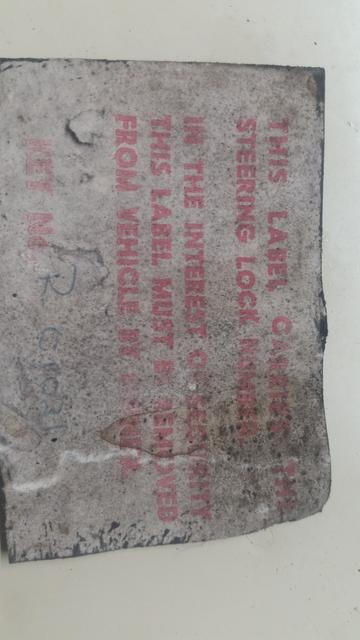 ---
BTW, I now realise that the 2 short gutter bulkhead is the pre 1974 S3 version.
---
Yeah, the lower dash is a pain. Fibreglass version might be the go.

Good to know about the firewall, and that it fits.
Alan

1983 ex-army FFR 109 Stage 1
2005 Disco 2 HSE TD5
---
Started the week by spending the day repairing a failed SLS RHS on my Discovery 2, but did have a quick 1/2 hour spare, so took the roof off the 109.
---
Got stuck in again today. It's slow progress getting the corroded nuts and bolts undone, and not having worked on one before, working out what needs to be undone and taken off takes time too, but it's moving on. Got the front RH wing...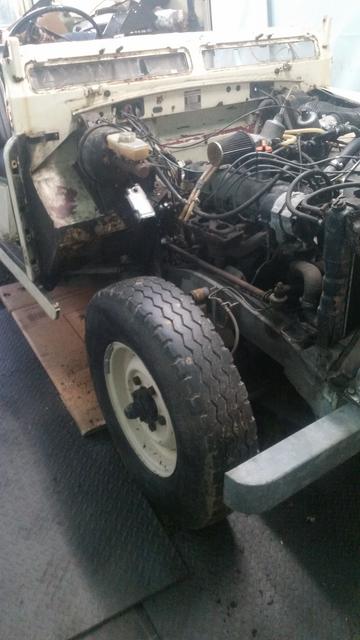 ...and floor off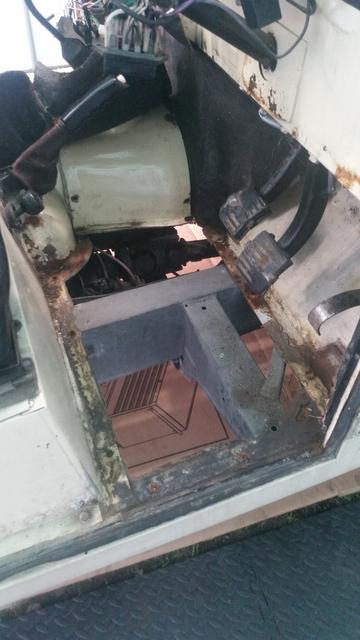 It does seem I've been quite lucky in that the rot is not too bad; pretty much just the footwell this side.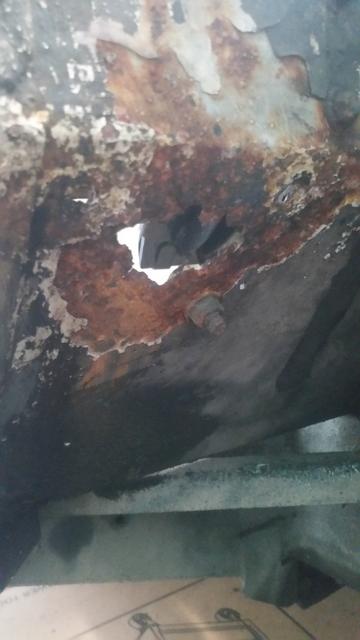 The repair done by PO for MOT is rubbish though...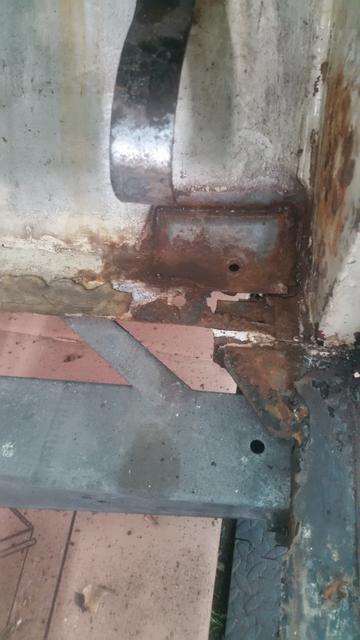 Welded in a patch but didn't do anything to protect it from further corrosion, also patched on top of rusty steel.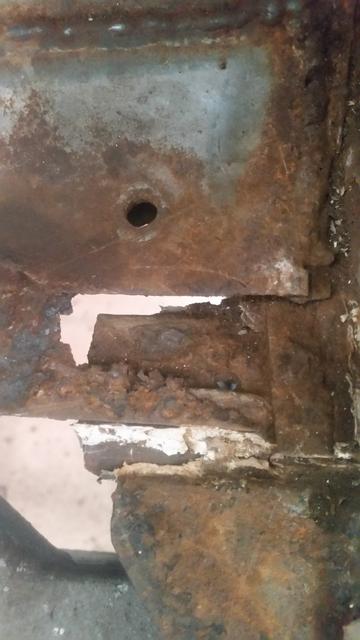 Seems absolutely pointless to not do the job properly. All it needed was a bit of a wire brushing and some rust stabilising paint and it would have lasted years. As it is, it's been about 3.5 years and needs to be done again.
---
Got the LH wing off today. Slow but steady progress. Shouldn't be too long before I can get the bulkhead out and start repairs.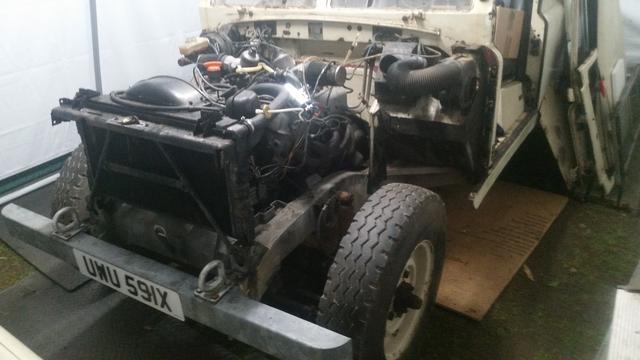 Top of footwell by heater box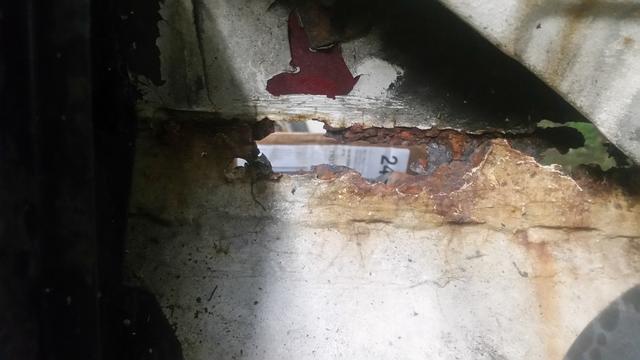 Bit more where it's bolted to support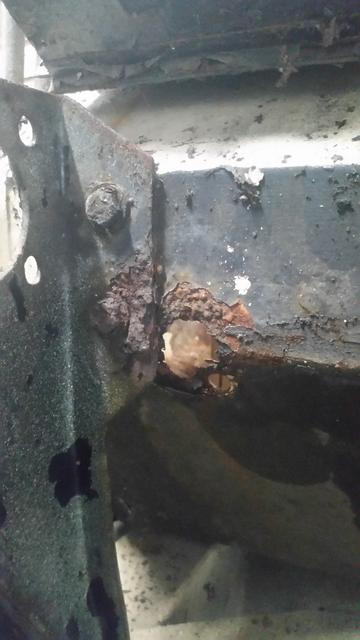 And a hole in bottom of the pillar.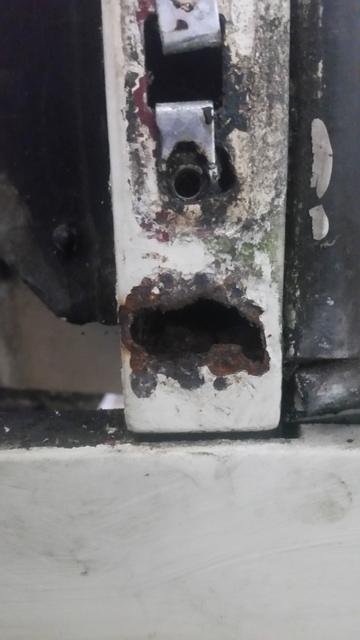 So, probably will replace both wells complete rather than mess about patching, a section of pillar (although that looks patchable its so small). I'll replace both the mounting feet too. Strip the whole thing back to bare metal and see if I can get it galvanised.
I'm more concerned about the state of the front axle. The swivel mounts look pretty crusty. It'll be coming off in due course and getting blasted.
---
Making great progress. It is probably better to do as you suggest.

Shot blast or acid bath, or something else for stripping?
Alan

1983 ex-army FFR 109 Stage 1
2005 Disco 2 HSE TD5
---